Amber Alert
February 7, 2019
Recently, assistant principal Amber Pennell gave the newspaper the opportunity for a unique look into her life and decision to join the Timberwolf family. The following responses concern her current situation as a school administrator. We also got the chance to understand why Norman North chose to hire her. The interview was conducted by (Frosh) Seth Wendland.
Wendland: What is your position here at Norman North?
Pennell: I'm an assistant principal here.
Wendland: What made you wanna become a principal?
Pennell: I think it goes back to just seeing the need for, a different sort of leadership. So when I was in school (to become a principal) I felt like I was a little bit different than my cohorts to the point where I stopped the master's program for a minute, just because I was like, you know I am just not like these folks, we are just so different, and so I felt like it was just too much to overcome with how people believe, how principals are, and/or the stigma of, you know, a boss and a leader in a building. I think that I was really a part of a group that might have been driven by things that I didn't think were the right in ways and the reasons why I wouldn't want to be a leader, you know, like they were motivated differently than I was, but then I was like, no, wait a minute, I got to get in that game! You know, and it's an uphill, I don't wanna say battle, but just a slow process. You have to be consistent and diligent, and I always say do it with kindness and unconditional positive regard, and, I don't know, I just think that we live one time and the contribution that I want to make, [I] just definitely think it's with young folks and just… I just love it; it's great.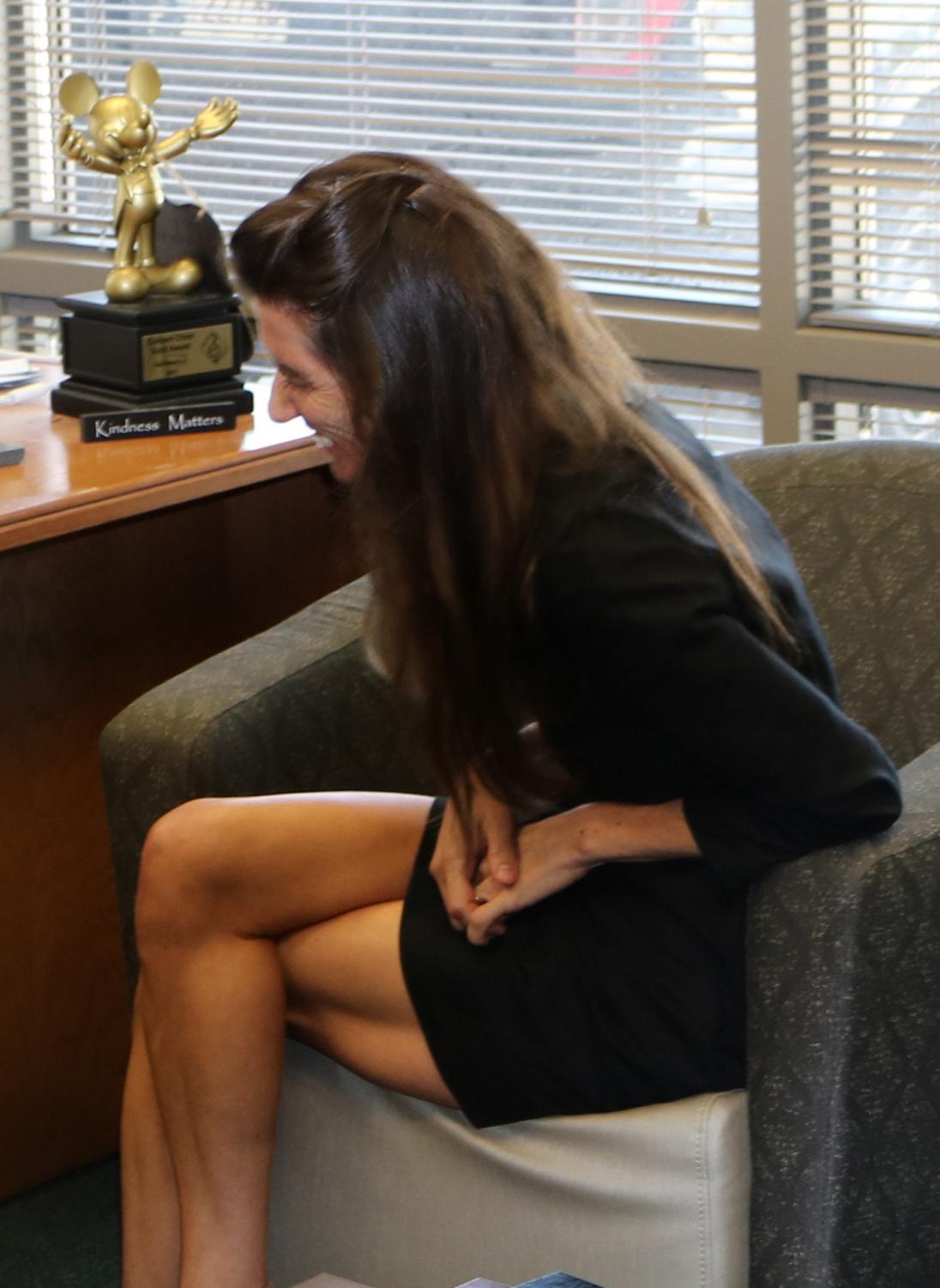 Wendland: What is your favorite part about being a principal?
Pennell: Okay well I think it was the progression that was important, I went from being an art teacher and I spent 8 years being a counselor and now I'm an administrator and I think my experience in the areas I've served, the population of folks have taught me so, the growth and canvases throughout have just kinda paved this way to where I am now. I think that path really makes it why it's so wonderful to come to work every day because it's more about supporting, advocating, caring, finding you know the smartest solutions, well-informed solutions to problems, and um I also like thinking about what I do every day, perhaps it makes the world a better place I guess and a better place is one way to put it… more than anything it's just I want to help young folks find happiness and fulfill dreams. Some might not have the guidance they need, I could support them, help them find a way, navigate, where they want to head and then it makes everybody better in the world because the youth grow up to be adults and how we take care of them is how their gonna take care of everything and everyone.
Wendland: Is this your first year?
Pennell: It's great! It is!! I definitely make a lot of notes and to do lists and so for next year I think some things will be a little different when I start out, but just getting to know the space the families the environment, protocol, procedure some things that need some growth and things, especially when you've been in a place for a long time and you basically have to relearn a lot so. Learn and grow in a way that works best for the North. It's great!
Wendland: What did you do before you came here?
Pennell: So I was a principal in Oklahoma City US Grant High School and previous to that I was a counselor and previous to that I was an elementary art teacher which was fun.
Wendland: Why did you leave that?
Pennell: I originally went to school, through the art education program to be an art teacher and then I continued on for my masters in counseling, really when I became a counselor I thought that was it. I thought that was the end game because I loved it so much, but I realized at one point that there was so much more growth that I saw possible. I knew I needed to be at a leadership level, that I could do some thoughtful good work, bring about positive change and I can have conversations with people and have access to help promote and facilitate those discussions from that role better or more; it was more able to make that happen as a principal. My experience in education and beyond could help inform those decisions. Make the world a magical, hopeful space for all.
Wendland: Why did you choose Norman North?
Pennell: Well, I was in Oklahoma City for several years, and I really thought that was going to be my forever home. One of my friends and former colleagues reached out to me and said there was an opening and that I should apply. So, you know, it took me a minute because I really like to take the most difficult problems or the most complicated situations, like what we have going on in Oklahoma City. It's a time of transition and change, and a lot of love and care has to go into making that a better place and a more successful place for kiddos. So it was kind of like, "if I go to Norman, would this be the easy way out or something?" So there was a conflict for a moment. I really started to research the district a lot more and was really excited about what I read and the new leadership that's in place and honestly, I heard so much about Dr. Leisenfeld and Dr. Beck, and I talked to several principal friends and they had only good things to say about them. I was really interested in it, so I went for it. I applied, and just getting the interview was like, "Yes!" So that was a surreal experience. A really large interview table with lots of amazing folks on it, and I know I just went in and I spoke from my heart and got the job.
Wendland: Why do you find interest in cats?
Pennell: Oh my gosh. So, have you ever heard of Warmies? Do you know what a Warmie is? Well, they are these little stuffed animals stuffed with rice, and apparently, I found these just recently at the shops in Oklahoma City, they're little stuffed animals that are soft, and you put them in the microwave and heat them, and they are warm and give you comfort. And so I was like, this is the most wonderful thing. I need a warmie, like the little animal you would buy and spend $25 on. But then I was like, wait a minute. I have a cat, right? So, cats are just comforting, sweet. There's this one. I have two cats right now, and well, right now my cats, they're my cats for life, and will never leave me. So one of them is really not super nice but loves me, and also, there's a trust thing there, so when I sleep I know he's not gonna attack me, but sometimes he might. There's Penny Lane, whose precious, and we have conversations. She's an extremely smart Siamese and she's obese, which is the thing we have to work on, but she loves treats and I can't say no. Their faces are perfect, their perfect paws. They're just wonderful.