Batter Up!
Hang on for a minute...we're trying to find some more stories you might like.
As SPUD week continues at Norman North, the philanthropy group offered a pancake breakfast to students on Thursday, Jan. 10, in the commons.
All students, from freshmen to seniors, were invited. Many people were in attendance, including some teachers, such as French teacher LaDonna Martin. The line was very long and stretched around the commons, but all students were able to satisfy their appetites before the event was over.
The organizers of the "SPUD breakfast" event were mostly students, with one attendee noting that there were only two or three adults there. Pancakes were served to eat, but students had a choice of either orange juice or chocolate milk to drink.
Following the pattern of other SPUD events, students were able to purchase a wristband for $5 to get into the breakfast. However, the VIP band, which could be purchased for $25 on the first day of SPUD, would also be valid for this event. Based on the attendance, price didn't seem to be an issue.
As far as how the event was organized, sophomore Chris Ashong said that it was "mostly kids" managing the event.
"[The breakfast] was mostly a buffet-style thing. Ashong stated, "It was mainly kids managing it; I only saw, like, two or three adults."
SPUD has one more event on Friday during second hour, where they will make a parody of the popular TV game show The Family Feud where students will compete against each other. 
About the Writer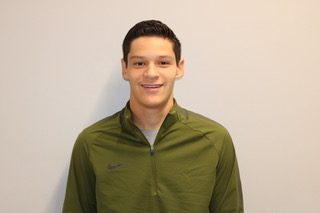 Matthew White, Senior Editor
Senior editor of The Howl and editor-in-chief of The Everyday Republic. Very reserved at school, has made a lot of long-time friends from playing football.