Computer Woes
Advertisement
Hang on for a minute...we're trying to find some more stories you might like.
Computer security is very important to Norman Public Schools, but several students at Norman North have experienced problems on their personal devices due to the update released by the district before Spring break.
Before Spring break, several kids went to the library to get help with their computers because several pop-ups would continuously disrupt their workspaces. These consisted of "Google Chrome" notifications, "Adobe Flash Player" pop-ups, and "Printer Helper" pop-ups. This was due to the recent computer update in preparation for the Junior SAT, which they will take on their MacBooks on April 8.
This update, however, has caused problems for students across the school, including the debate team, who experienced entire written speeches erased because of the update. One of the competitors on the debate team, Michael Lunbery, explained the technical problems he experienced to The Howl.
"With the new update, I cannot use the basic tools that are necessary for me and other debaters to compete at state and other competitions," Lunbery said. "I understand that the update has safeguards against cheating on the upcoming SAT, but our chances of victory should not be sabotaged by our own school due to the administration's refusal to adapt accordingly."
What Lunbery was referring to was the many programs blocked by the district that debate has used in the past to help build their arguments.
Debate coach Lori Crawford has also noted the computer problems in her class, saying the computers have put her team "at a deficit to their competitors."
"Unfortunately, the latest update has caused multiple problems that have kept my debate team from competitive success," Crawford explained. "Several debaters' computers have frozen up, shut down, or had pop-ups in the middle of their competition rounds, meaning they were unable to access their prepared materials during the timed events and had to ad lib."
There are also problems in other classes as well. Kirk Hays teaches accounting and web design and has had problems using programs that have been blocked by the district.
"The goal of the update was to make the computer more secure." Hayes said, " However, a day of class was basically stalled because a program we used a lot was blocked."
There are ways around these problems created by the district update. However, they pose a real, though temporary, threat to the district's ability to provide and maintain the technology they have promised in previous bond issues.  
"One way students are taking it upon themselves to resolve this [issue] is to bring their own devices and use [personal] hotspots," Crawford said. "When we've gotten to the point where students are doing that, the Macs have become really expensive word processors, and there is no longer the tech equity of each student having a similarly-functioning device. The broader issue is that students' access to information and functionality necessary to 21st-century learning has been adversely affected. The filter is much too restrictive and flags our materials or blocks websites and content about topics that are necessary to an effective education. I hope that these issues can be resolved to allow students the equity and educational success they deserve."
After emailing different IT heads across the district, NPS has failed to comment on this issue at this time.
According to some students, seniors have also lost their senior paper work, which is due in various times in April, depending on their class.
"The administration seems to be overlooking the necessities of certain students to avoid the reality that their update is not suitable for all their students," Lunbery stated.
About the Contributors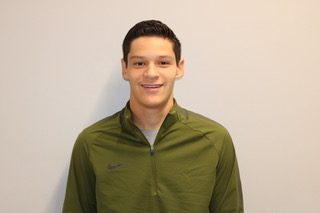 Matthew White, Senior Editor
Senior editor of The Howl and editor-in-chief of The Everyday Republic. Very reserved at school, has made a lot of long-time friends from playing football.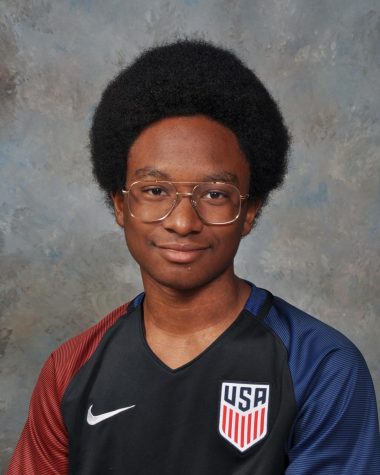 Thomas Richardson, Designer/Maintenance
I'm Thomas Richardson, you have probably seen me about taking pictures at our wonderful school events. I'm one of the editors that work on our yearbook...