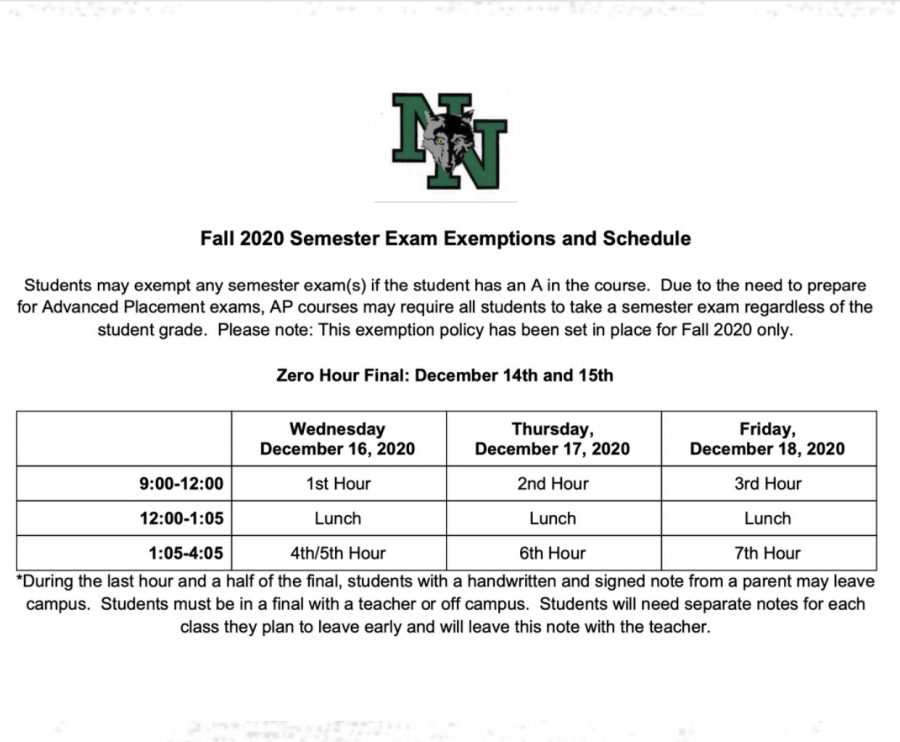 Blaine Bruton
NOTIFICATION TO NORMAN NORTH PARENTS/STUDENTS
Wednesday Only
Due to the transition to a Remote Learning Day on Wednesday (12-16-20):
Student grades in their 1st/4th/5th hour will be frozen, including AP Courses.
Students have the option to improve their 1st/4th/5th hour grades by taking the Final Exam.
Students may work with their teacher for an alternate/virtual Final Exam option if they desire to improve their grade.
Thursday and Friday
If we return to in-person classes on Thursday and/or Friday, Final Exams will continue as scheduled.  These exams will not be optional for students unless they have qualified for an exemption.
Virtual Classes
In addition, all Virtual NPS classes will continue with their Final Exams as scheduled regardless of Inclement Weather.