Norman North Student Involved in Tragic Car Crash
Advertisement
Hang on for a minute...we're trying to find some more stories you might like.
Traffic was heavily backed up for students coming to school Wednesday due to a terrible accident involving a student at Norman North near Stubbeman road at about 8:45 a.m., leading to many kids being late to class.
The accident was a collision between a car and a Norman North student, who remains unknown.
Many kids going to school who were near the incident heard a loud thump and an immediate slamming of the car's brakes, causing many spectators to turn their heads toward the scene. The woman driving the car realized what happened and immediately exited her vehicle, moving frantically and calling for help. Many other drivers exited their vehicles and tried to help the student who was lying on the pavement.
The crash did a lot of damage to the vehicle, according to some accounts of the accident. The windshield was shattered, the hood was dented, and at least one headlight was shattered as well. The grill of the car was also damaged.
Norman police were immediately notified by the several people surrounding the scene, who looked to be parents taking their kids to school. Soon after, police cars and paramedic vehicles could be seen racing towards the scene to possibly administer medical treatment and resolve the situation.
According to KOCO 5 News, the boy was transported to OU Medical Center and is currently in critical condition.
Norman Public Schools administrators made the following statement:
"We were notified this morning that a Norman North student was struck by a vehicle while walking to school. A site administrator and school counselor are at the hospital with the student's family. We appreciate emergency responders who quickly arrived on the scene and we are closely monitoring the situation. Our heartfelt thoughts are with the student's family and friends at this time."
The wreck forced many students to be late to class, leading school administrators to remind teachers to excuse the absences of the kids who were stuck in traffic. Officials also reminded students to be careful on the road getting to school.
About the Writer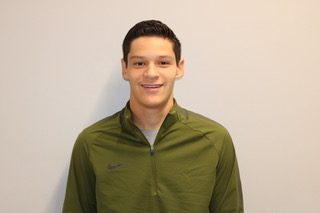 Matthew White, Senior Editor
Senior editor of The Howl and editor-in-chief of The Everyday Republic. Very reserved at school, has made a lot of long-time friends from playing football.