Teacher of the Year: Ms. Awesome!
Hang on for a minute...we're trying to find some more stories you might like.
Wednesday, February 6, we interviewed Norman North's Teacher of the Year, Ms. Sarah Newsome, during sixth hour in her classroom.
Blaine: "At Norman North, what is your position?"
Ms. Newsome: "I am a special education transition teacher. So when I say transition, I mean I teach our students with disabilities living skills and job skills."
B: "What has it been like teaching here at North?"
N: "Teaching at North has been a blessing. This is actually my first teaching job. We're like a big family. The faculty is always so friendly and warm. I work with a department that's really big. I don't know how many teachers we have in the department, but we have over 30 teacher assistants on staff. And so we work really well together. The support in this building for our students with disabilities is tremendous. And we have amazing administrators."
B: "How long have you been teaching here at North?"
N: "This is my fourth year. Like I said, Norman North is my only teaching job. So I started here in August 2015, and I'm still here. So this has been my only spot."
B: "What was it like being nominated for teacher of the year?"
N: "It was really humbling, and I'm honored to be recognized by my peers. I know they have my back and they believe in what we're doing here in our program. And so it was exciting, it was exciting."
B: "Were you shocked when you found out you were the teacher of the year and what was it like?"
N: "Yeah, I saw the people that were also finalists and I know the awesome things that they do in this building with kids. They're completely devoted to their jobs and their students. So to be mentioned alongside those people was an honor in itself."
B: "What has being a part of Norman North's Special Olympics been like for you?"
N: "Specials Olympics is a blast! It's really what keeps us going throughout the year. It's a long school year teaching special education, it is a tough job. We have our days where we're worn out and exhausted. And then we have days we laugh until we cry. It's a true joy but to be able to interact with them in an athletic setting gives you a new perspective on sports and a lot of their abilities and life in general. [The kids] have a blast, and as adults, [we] get to work with them. It's the highlight of our year. We compete year round, we get to go to Stillwater and spend two nights with all of them. It definitely motivates us to get through the school year when times are tough."
B:  Thank you for your time.  It seems like teaching children in the special education department truly is a labor of love.
About the Contributors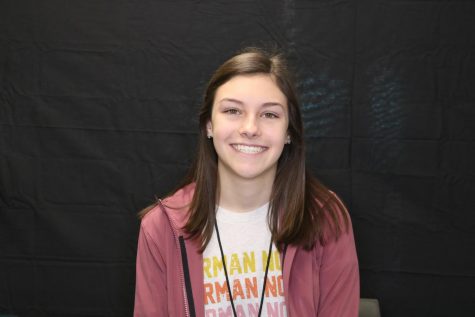 Blaine Bruton, Writer
I am a freshman and this is my first year in a publications class.  I enjoy finding and writing about events that make up the news.  In my free time,...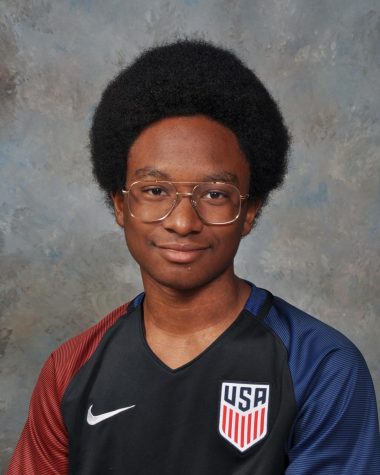 Thomas Richardson, Designer/Maintenance
I'm Thomas Richardson, you have probably seen me about taking pictures at our wonderful school events. I'm one of the editors that work on our yearbook...