Vaping at North
Advertisement
Hang on for a minute...we're trying to find some more stories you might like.
Norman North, as well as other schools around the country, are suffering from a vaping epidemic among their kids, as students indicated through a poll Thursday, that at least a majority of their peers vape at school.
Students told The Howl in an online poll that between 50% and 74% of the student body vapes, both in and out of school. The responses composed of 86 kids at Norman North, mostly from Mr. Oglesby's Journalism classes.
As many students and administrators know, vaping is a big problem at North, and even though it is illegal to sell to minors, kids are still able to get them. It has gotten to the point where the FDA is beginning to regulate the types of vapes made by companies, such as Juul, can sell.  A move that they think will bring down the teenage use of the product.  UPDATE:  At least one convenience store close to the school admitted that they had to quit carrying the mango flavored Juul pods as that particular flavor is the most popular, and most sold, among teens.
However, even as vaping remains a problem across the country, the administration at North has done almost nothing about it. Granted, even if they did do anything to try and restrict the use of vapes, students would find a way around the rule. But even as the risk of students ignoring, breaking, or even finding a way around the rule remains high, there is still a possibility that a portion of kids may quit vaping because of the rule.
Vapes, or electronic cigarettes (e-cigarettes), were introduced to the American public in 2001. The invention was an attempt to transport nicotine in the form of vapor that simulates the feeling of an actual cigarette. Many adults have used vapes to successfully quit smoking, but recently minors have been able to attain them and, as a consequence, quickly get addicted to nicotine. The FDA has tried to regulate the vaping industry, but there are no real signs that the use of vapes has decreased either among adults or teens.
About the Contributor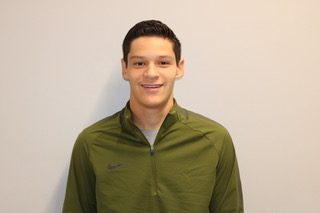 Matthew White, Senior Editor
Senior editor of The Howl and editor-in-chief of The Everyday Republic. Very reserved at school, has made a lot of long-time friends from playing football.