Yacking With Corbett (French-Like)
Advertisement
Hang on for a minute...we're trying to find some more stories you might like.
On Tuesday. February 26th, we sat down to interview Oklahoma history teacher and tennis coach Mr. Phillip Corbett.
Q: How long did you live in New Zealand before moving to the United States?
Corbett: I lived in New Zealand for 25 years. I grew up on the beach, so I miss that a lot, along with the food there. New Zealand is fun, you always do outdoor stuff.
Q: Why did you move to America, and specifically Oklahoma?
Corbett: I saw too many American movies and loved the lifestyle in them. I just wanted to live that lifestyle myself.
Q: What is your favorite part of Oklahoma compared to New Zealand?
Corbett: I like that it doesn't rain as much here. In New Zealand, it rains a lot and you have to take your shoes off when you go to people's houses. It's a really weird thing, but since it rains a lot in New Zealand, you have to take your shoes off everywhere you go.
Q: Why did you decide to coach tennis and what has it been like?
Corbett: I wanted to be at the high school, and it's the sport that I had the most experience in, because I didn't grow up with football or anything like that.
Q: What made you decide to teach?
Corbett: My mother in law told me that since I goof around so much, I should become a teacher because the kids would like me. So, I got a degree and started teaching.
Q: How long have you been teaching and what is it like?
Corbett: I think this is my 10th or 11th year teaching. I really do like this age group. I was an elementary teacher for seven years. If you can believe that. Also, when I got over here [America], I really wanted to just do this age group. I really do like it.
About the Contributor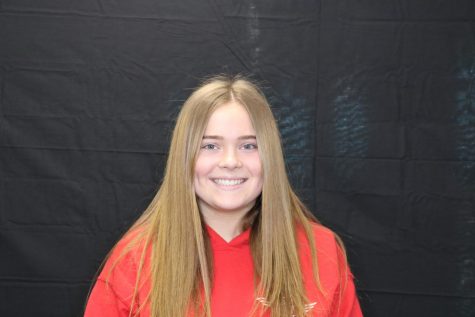 Macie West, Sports Editor
My name is Macie. Freshman at Norman North High School. Photographer and reporter for the Yearbook and Newspaper.