Aliens Raid Norman 51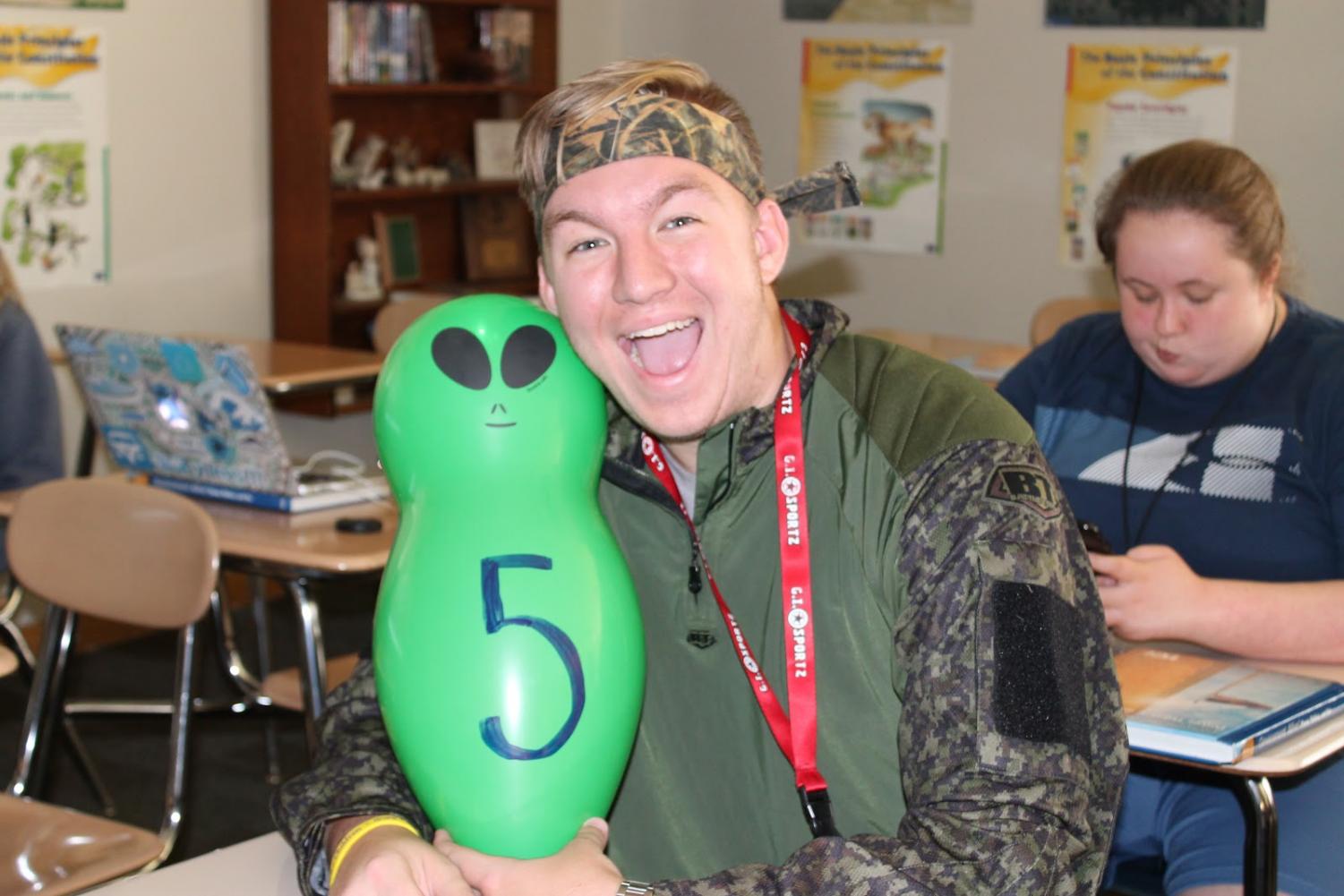 On Thursday, October 3rd, Norman North's student body was sent into a frenzy by an Area 51 alien selfie contest. 
The students were to find nine hidden inflatable aliens around the school and snap quick photos with them. The first five people that managed to photograph themselves with nine aliens and, sent those selfies to Norman North Den's Instagram, won a prize.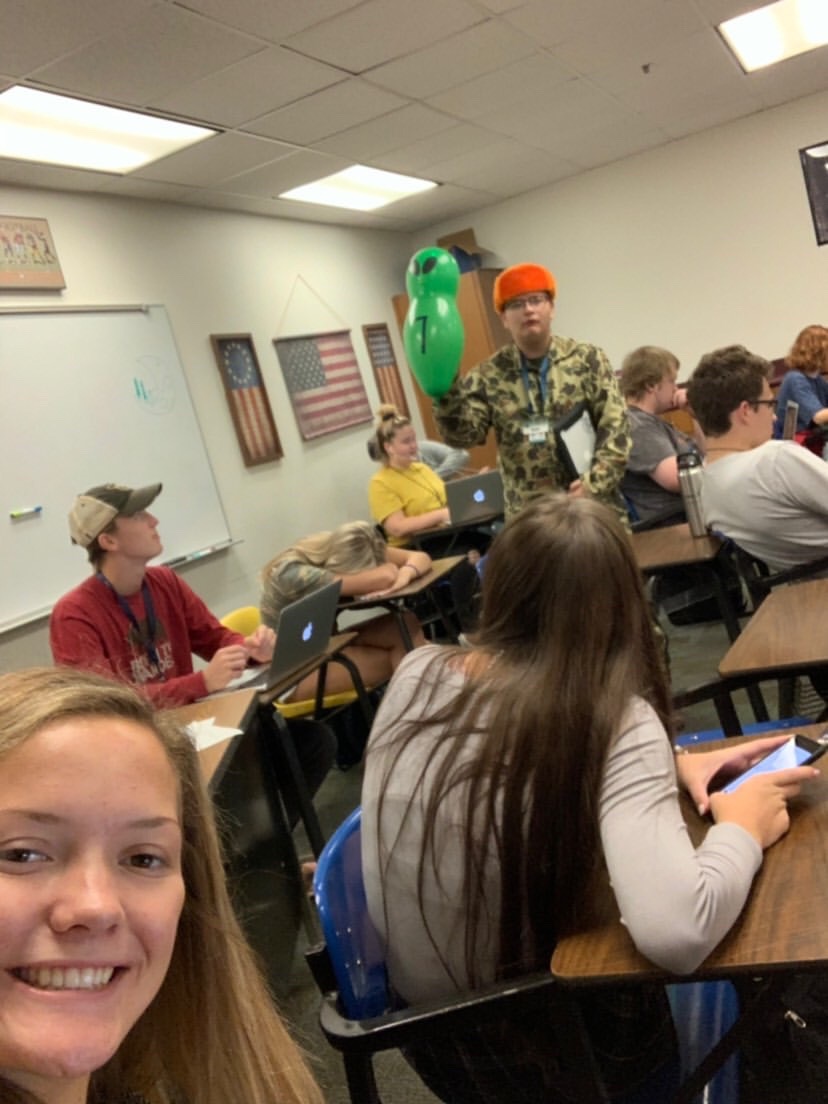 The goal was to spark spirit into the hearts of the T-wolves' pack.
Once announced to the students during the Homecoming assembly, hundreds of children rushed around the halls finding these little extraterrestrial balloons. The winning participates were Bella Simmons, Kendra Hudgins, Kaleb Merriman, Taran Flynn, and Riley Jansing. The prizes won respectively were one SPUD shirt, one HOCO shirt, one SPUD entrance band, one $5 Chick-fil-a gift card, or one of the alien balloons!
The idea of this event was created by Jacob Gray, a senior on the DEN committee. Jacob claims that DEN "wants to encourage larger participation and excitement from our student body. The alien hides and seek contest was a kick start to what will hopefully bring much more collaboration and school spirit within Norman North." The contest was a hit with the students, bringing more excitement to the table about Homecoming than ever before. Many of our students enjoyed the challenge like one of our winners, Taran Flynn who says, "I think the idea was great. It was a lot of fun looking for all the balloons, especially going around with friends." This isn't the end to DEN's mischief! Like Jacob said, more competitions, like this hide and seek event, will continue to happen. DEN is ready for Norman North's school spirit to erupt throughout the building. So expect another raid in the halls sometime soon!