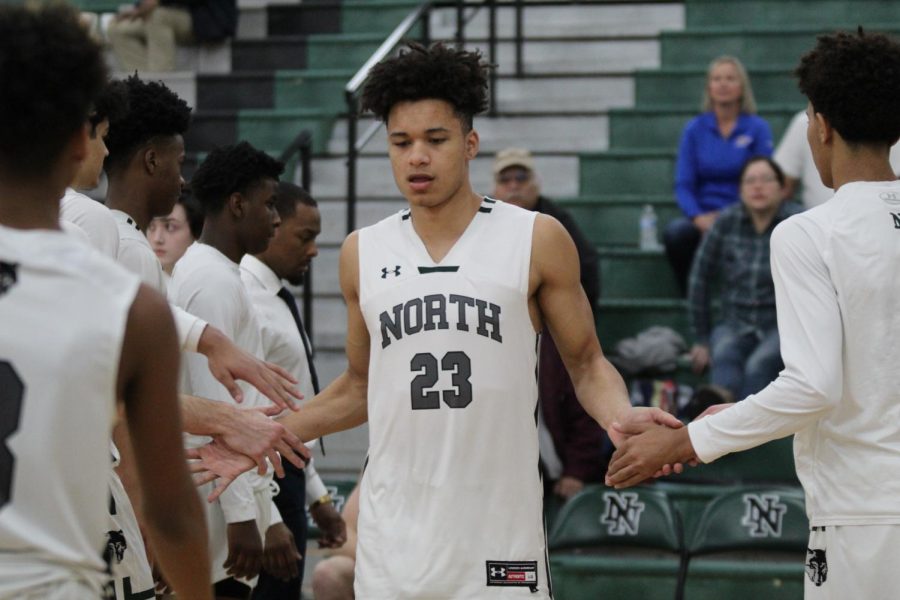 Taking the Dogs to The Pound
January 31, 2020
On Thursday, January 17th boy's basketball faced number two ranked Edmond Memorial in the North Gym.  Students from Edmond traveled to cheer on their team, but the Timberwolves did not have a strong student section to cheer on the boy's team.
The Bulldogs got the first points on the board, but Jaylon White soon turned that around as the teams were tied 3-3 to start the game. The Timberwolves stayed strong on both sides of the court to end the first quarter ahead of the Bulldogs 20-13.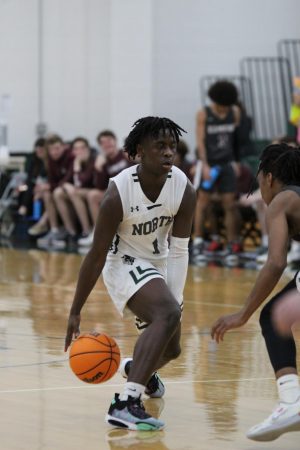 Not far into the second quarter, Caelin Hearne went up for a slam dunk putting North up 24-18. Memorial soon caught up to take their first lead, 32-24. 
During half-time, the Special Olympics teams were recognized for their upcoming tournament in Stillwater scheduled in May. Five girls from the team played a short scrimmage against the Special Olympic athletes. A bucket was passed around in the crowd to raise money for the overnight stay.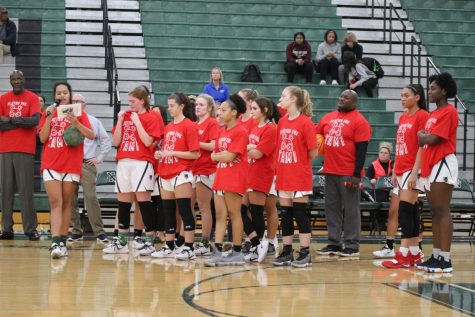 The Timberwolves stayed strong but could not seem to get ahead in the third quarter. Aiden Walker put four points on the board to get back within one point of the Bulldogs.  Jaylon White had two, clutch three-pointers to put North ahead, 59-57. Minutes later, Memorial fouled Duncan Parham and sent him to the free-throw line where he sealed the game with the final points making the score 63-57.
"
Caelin Hearne went up for a slam dunk putting North up 24-18"
The Timberwolves will take on the Mustang Bronchos Friday, January 31st, at home.