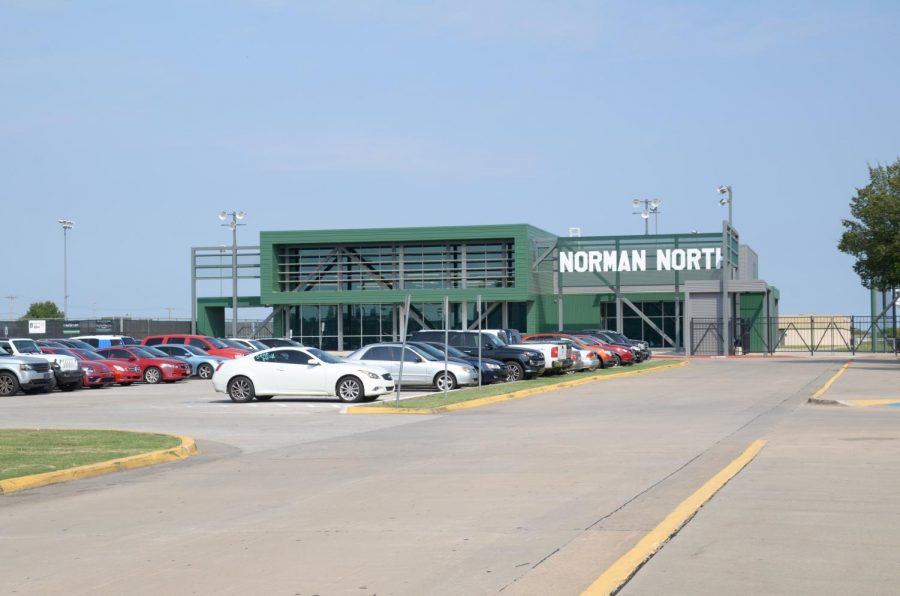 Timberwolves Bust the Broncos
October 4, 2019
On Friday, September 27th, the Norman North football team played in Mustang against the Broncos.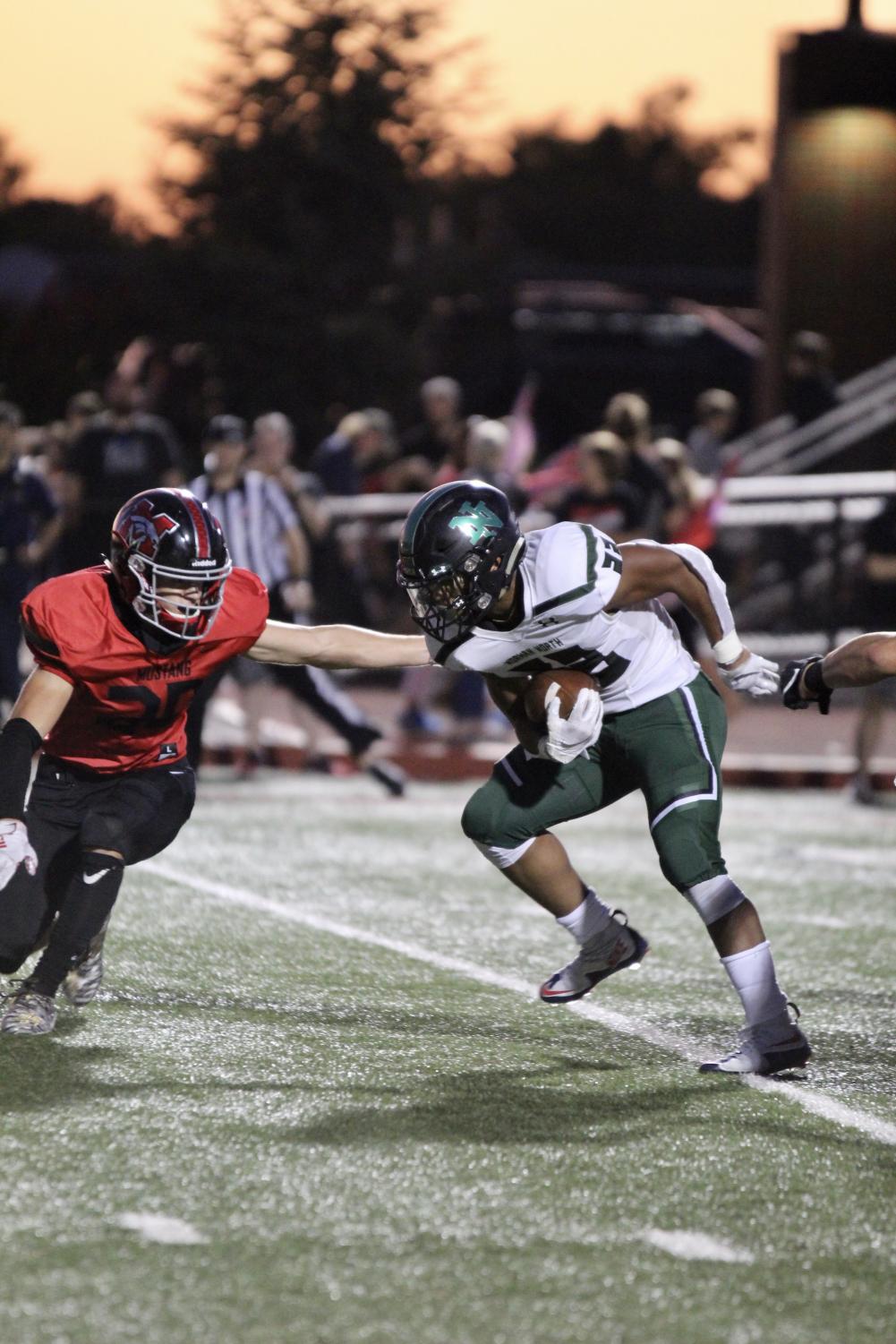 Going into the game, the Timberwolves were sitting at a 0-3 record. In the middle of the first quarter,
Mustang was ahead 7-6. With four minutes remaining, Eli Moulton broke up a pass making the Broncos go on to fourth down.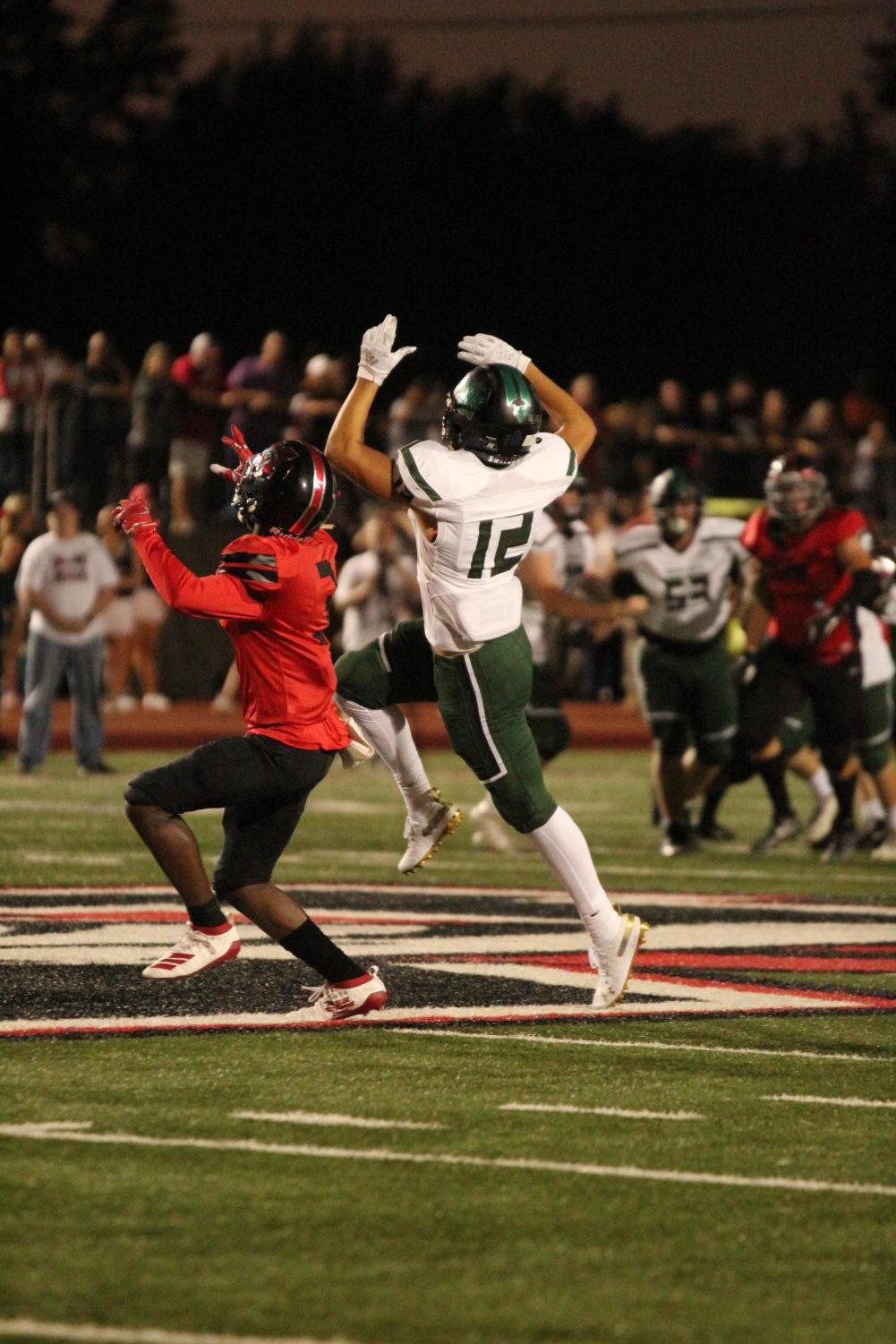 At the beginning of the second quarter, Jackson Remauldo handed the ball to Gabe Trevillison for a first and goal. The ball was handed to Trevillison on the next play for a touchdown making the score 7-13, North. With the adrenaline rush from the touchdown, the defense held the Mustangs to a quick three and out. The Broncos scored late into the second quarter to bring the score at the end of the first half, 14-13.
Third quarter action saw defensive lineman, Jachin McDonald tackle the Mustang quarterback pushing the Broncos back 20 yards, forcing them to punt. Later in the third quarter, Switzer ran the ball 80 yards for a Timberwolves touchdown, bringing the score to 14-20. 
In the fourth quarter, Norman North came up short of the endzone, but managed to kick a field goal, making the score 14-23. Later in the fourth quarter, the Broncos scored a touchdown but were unsuccessful with the two-point conversion, bringing the score to 20-23. 
With 1:33 remaining, Mustang attempted an onside kick and Duncan Parham caught it to seal the game, 20-23. The first conference game of the season was a victory for Norman North.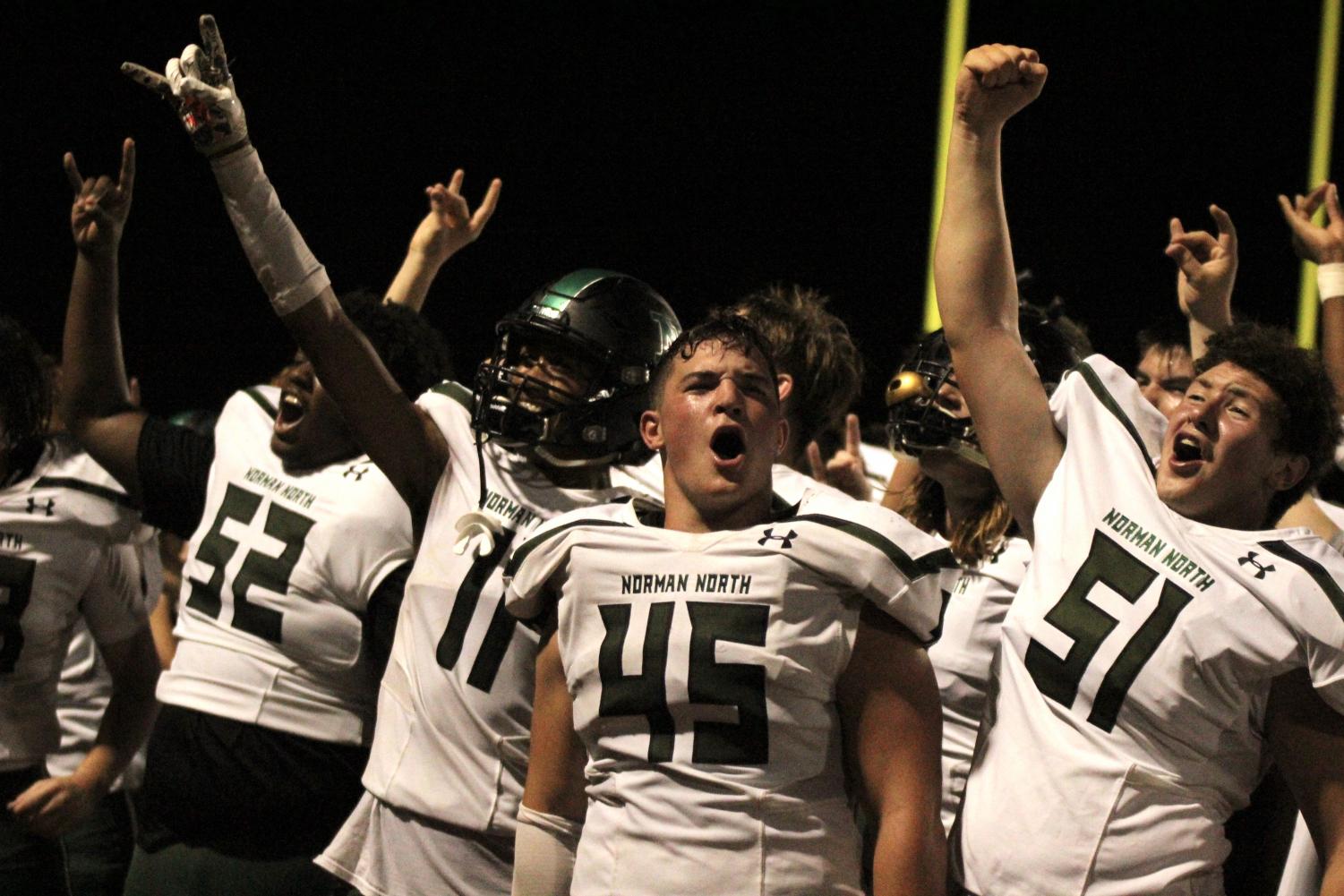 Trevillison had many top plays of the game with 31 carries and two touchdowns. He was recently nominated for "The Oklahoman's Fans' Choice Player of the Week".