T-Wolves fall short to Union
On Friday, October 22nd, at Harve Collins Stadium, our T-Wolves played Tulsa Union. Norman North showed Union their strong offense by scoring the first touchdown of the game after a 12-yard pass to Brayden Dorney from Gavin Frakes. The boys were unable to stop a touchdown from Union before the half. The kick-return team came out of the locker room and scored on the second half's opening kick after Chapman McKown received a kick and ran it back 95 yards to pay dirt.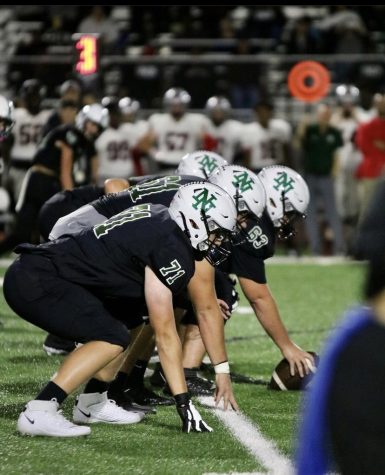 North had the lead 14-13 in the third quarter, but was not able to score again. Union gained the upper hand and continued to score on the defense for the rest of the night. The final score was 30-14. The football team will take on, and hopefully beat, Edmond North this Friday at Edmond North with a 7 o'clock kickoff.