Teacher Spotlight: Dr. Adkins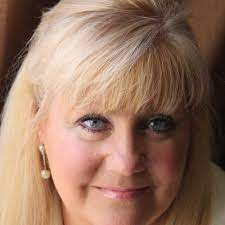 I am pleased to present you with Dr. Adkins, English teacher extraordinaire. She teaches Aegis III and Aegis IV, OU Concurrent Composition 1113 and 1213, ELA III, and Reading for Pleasure here at North. She has taught here for seven years and has loved every second of planning rigor in curriculum and seeking to reach all students. She was originally in administration at OU-Tulsa for 10 years (Development, Interdisciplinary Curriculum, and Process Improvement Planning), acquired her Ph.D., and then taught juniors In the Oklahoma State University College of Education (she even received the Faculty of the Year Award by student nominations)!  Dr. Adkins recognized the strong influence that education in high school had on bridging the gap to higher ed and/or careers, and realized that it would be beneficial and rewarding to teach at the front end of this journey. She understands what will be needed on the other side at the college level. Teaching OU Concurrent Comp at NN keeps her engaged as an instructor in high ed while the majority of her classes are at the high school level.
As an English Language Arts and Composition teacher, she values the importance of the subject. She says it is crucial for students to understand "how to listen to understand instead of just to reply, and developing the skills to express opinions where the other side remains open to hearing them…these are critical life skills at work and in relationships". She added that ELA expands beyond the English classroom as reading, writing, and articulation are part of everyday life across all subjects.
Her English class comes with a warm environment and always the scent of Orange Buttercream Cupcakes, which is her students' favorite. In S409, you can find a lovely haven that has a living room vibe with rugs, lamps, and decor that creates a cozy and collaborative atmosphere to learn. She is always coming up with creative ways to help her students. One example of this would be the 1,000-piece puzzle in the back of the class. This allows students to take a research and writing break whilst still utilizing brain power. Not only does she have a great connection with her students and a good sense of humor, but she also enjoys her friendships with colleagues. The collaboration and ongoing support she offers as they work together is truly a gift. 
When asked what she would do with one wish she responded, "My one wish would be to have three wishes. World peace, a loving and nurturing home for every child, and a safe haven for all animals." As she is a very caring person, she is motivated by family, faith, summertime, a good read, Pilates, and also salted chocolate caramels never hurt. Her favorite part of being at Norman North is journeying with students and those moments that show her she is making a difference. Her years of experience and authentic mentoring guidance are greatly appreciated and I can't wait to see her continue to live her best life here at North.