Game Day State
On Saturday, November 7th, the cheer team competed in Game Day Regionals at Choctaw High School. The top 10 teams that place go on to Game Day State the following weekend.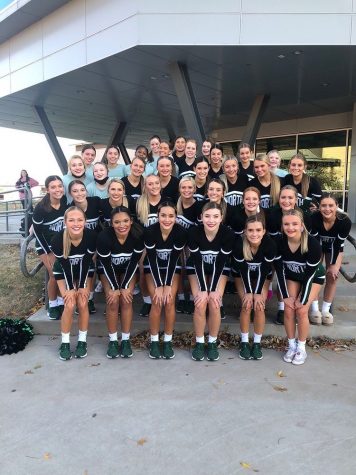 A game day competition is divided into three performances by each team: Band Dance, Crowd Leading, and Fight Song. The team placed 2nd out of 17 teams at regionals which qualified them for the state competition. 
Game Day State took place at Moore High School on November 14th. 
After the first performance, they were placed in 5th place in the semi-finals, which sent them to the finals. 
Although the team remained in 5th place,
"
the Band Dance won 1st overall and was a judge favorite."