Why Are You Sad? Mental Health In Teens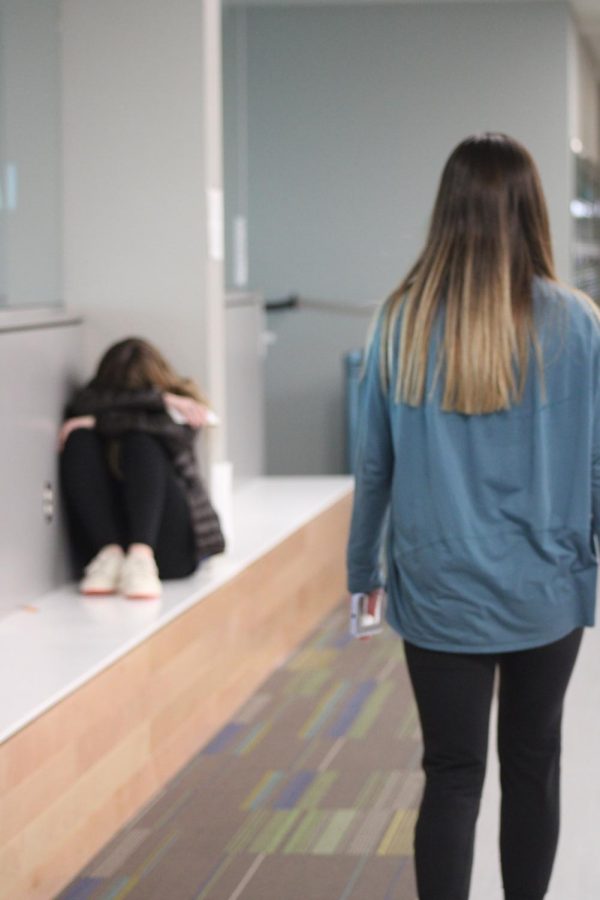 "

When people experience feelings of depression and anxiety, they often start looking at the causes of those feelings."

Life is hard, and trying to live a content life with recurring problems is mentally exhausting. Some people face self-esteem issues growing up. Some children grow up with abuse, trauma, and neglect, while others face social disadvantage, poverty or debt. When children are exposed to traumatic experiences, the results can extend into adulthood, altering one's brain and way of life. One long term emotional consequence is isolation.  

Social isolation and loneliness are two prevalent causes that affect person's overall mental health. Isolation can cause low self-esteem and depression, while loneliness can lead to antisocial behavior.  From low self-esteem, one starts to list all the things she hates about herself and everything in her life that has gone wrong; depression takes over her life. This can stay with a person throughout a long period of her life, even causing suicide if a person fails to receive help.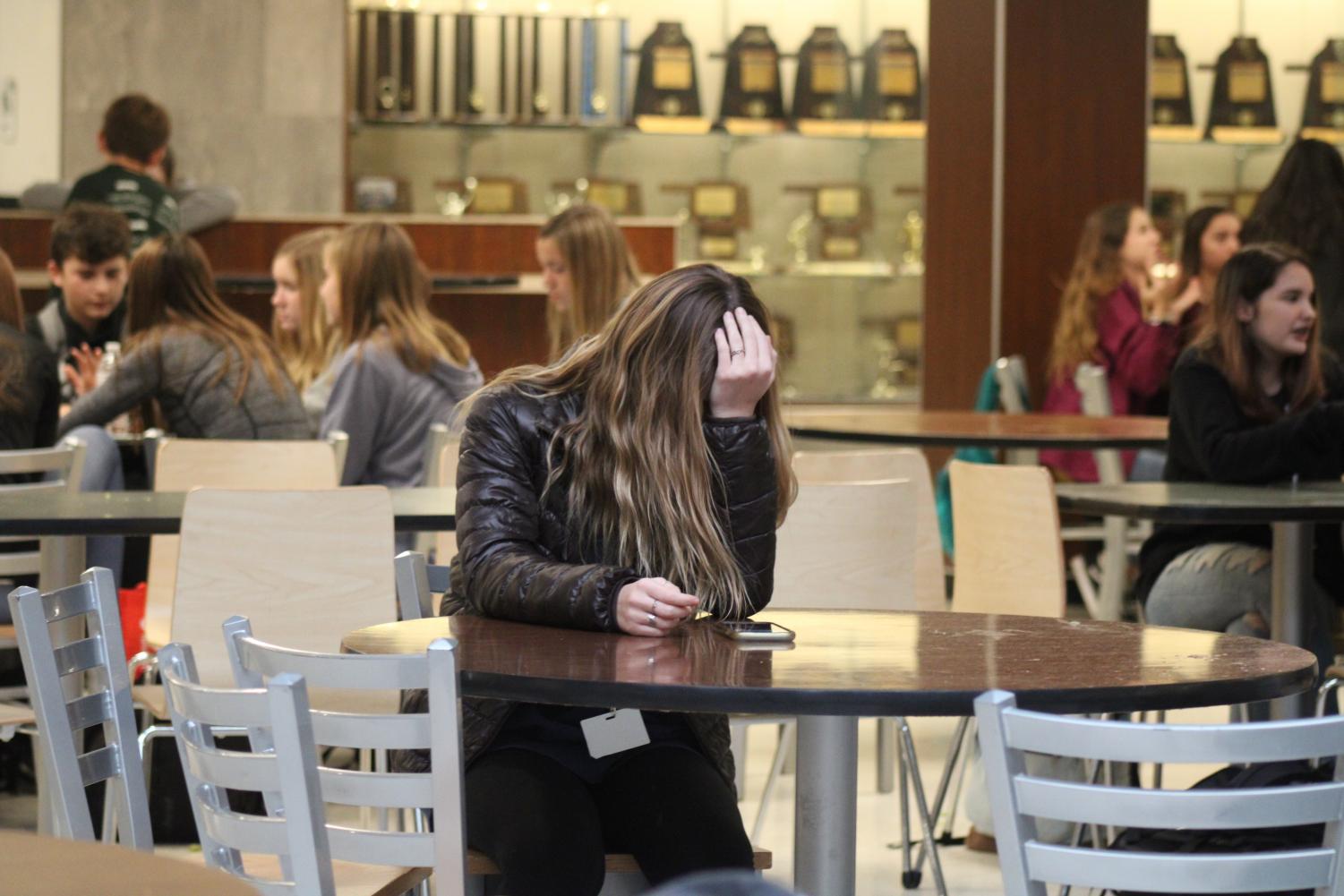 Being bullied in school for not being able to afford the latest trends can be another reason for depression in teens. Teens have to witness their parents struggle financially at home which affects their school life. Home life with parents and the problems they face can make school life for teens even harder. Unemployment of parents, or the loss of a job, can also negatively affect a students home life.  Moreover, teens have an entirely different environment at school; school has its own issues. For example, bad relationships with friends, romantic interests, or other adults, can occur making those teens experience more than their fair share of anxiety and depression.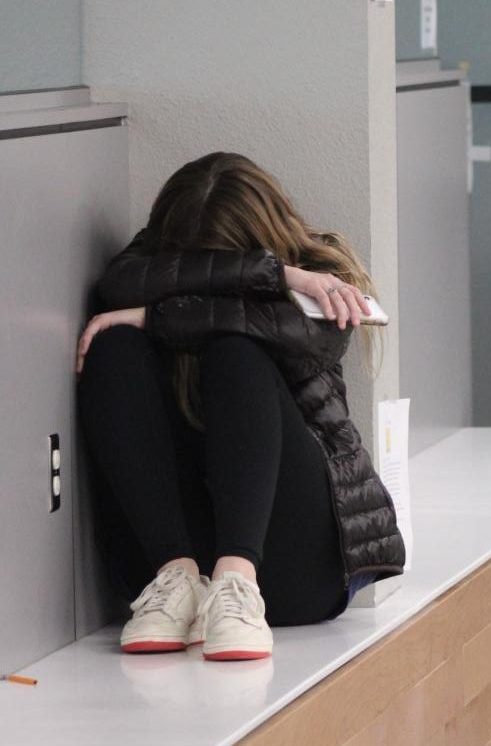 Another thing that affects teens is domestic abuse. When parents are abusive to each other or their children, physically or emotionally, teens suffer greatly.  A general feeling of helplessness over the lack of control in an abusive familial relationship may cause teens extreme anxiety. Sometimes the anxiety is there, but misaimed, because a person finds that they can't relax during the school day long enough to learn.  Fear causes teens to spiral into depression. That can lead to poor grades and the abuse could ramp up at home.
There can be more involved with depression caused by brain chemistry. Neurotransmitters are naturally occurring in the brain and they carry signals to parts of the body. If these chemicals are changed in any way, they can change the nerves in cells, causing depression. For example, when a person experiences certain types of PTSD, there is a high chance for that person's DNA to be affected.  Hormones in the body may be imbalanced causing depression as well. Traits that have been passed down can cause the condition if others in someone's family suffered from depression in the past. It has been shown by a study at Stanford University that childhood trauma can alter a person's DNA. And, that damaged DNA can be passed down to the next generation.
In school, teens tend to stress over their social lives and grades. Trying to balance home life with school life is hard, but can be especially challenging for students. For some, it's trying to please their parents with the satisfaction of their straight As, which is a defining factor to the teen.  For others, it can be pressure to excel in sports, band or orchestra, or other competitive extracurricular activities. Working hard for your grades can get in the way of social life and can become overwhelming, causing anxiety in teens. It starts to build up on them and makes trying to do anything else more difficult. Peer pressure to do drugs, or buy the most expensive items, can make one feel upset about himself, making him feel as if he is not good enough. It is hard being a teen, especially with managing school and a life away from it. 
Health conditions such as obesity, injuries, or serious illnesses, death, long-term health issues due to stress, and discrimination or stigma, being the victim of a crime, and/or drug and alcohol abuse are some of the leading causes for mental health issues in teens.  Whether its the teen himself suffering through these causes, or the parent or guardian of a teen, these life stressors will lead to poor mental health if left alone.
https://www.pbs.org/wgbh/nova/article/epigenetics-abuse
https://www.mayoclinic.org/diseases-conditions/teen-depression/symptoms-causes/syc-20350985
https://www.healthline.com/health/chemical-imbalance-in-the-brain#symptoms
About the Contributors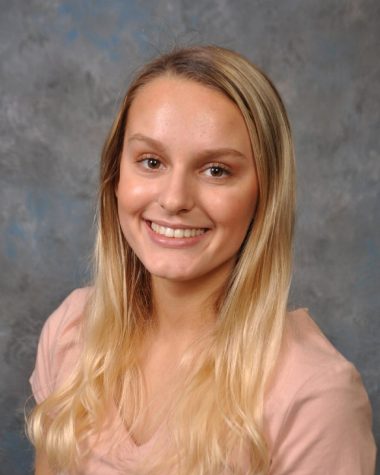 Aurora Schreck,
Aurora is a first year journalism student.  She moved into the North during the first semester.  Aurora is also part of the Social Media team for the Norman North Publications Department.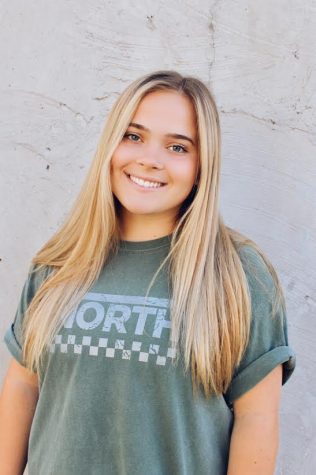 Macie West, Sports Editor
My name is Macie West and I am a junior this year. This is my third year to be a part of Norman North Publications, Northward Bound & The Howl. I am the Editor-In-Chief, as well as the Sports Editor for the newspaper, The Howl. I also serve as the Sports Editor for the yearbook, Northward Bound. I enjoy watching football, basketball, and many other sports. A big hobby of mine is photography.