Friday, August 25th, 2023. Howl at the Moon was a kick-off event to start off the school year. This event was brought to Norman North by the Parent Teacher Organization. 
This event can create friendships and introduce students to school events. All the different colored shirts represent different grades, freshman(blue), sophomore(green), junior(purple), and senior(pink).  
Story continues below advertisement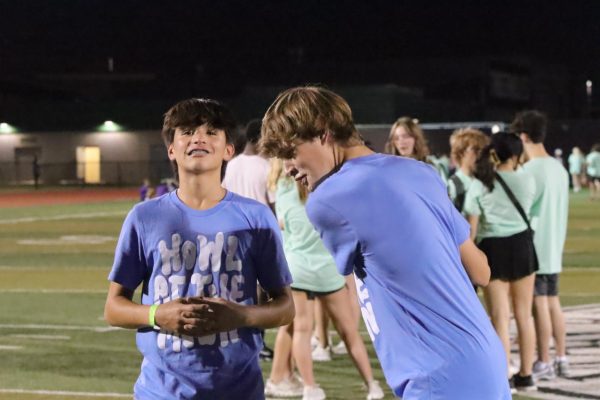 All grades were mixed together having fun, making new friends, and dancing out their first week back to school in the dance circle. Students say Howl at the Moon brings good memories.
 "A new memory I got from Howl at the Moon was dancing with my best friends". Said sophomore Kai Samonte, Samonte also said that all school events that include a DJ are awesome.
Norman North High School hosts many events throughout the school year. Sophomore Estaphany Martinez-Figueroa said, "Crosstown clash, homecoming, and semi are the big events I'm looking forward to this year!"
The next big event for Norman North is homecoming week, September 11-16.