Where to from Here
T-Wolves Host Last Home Game of the 2018 Season, Senior Night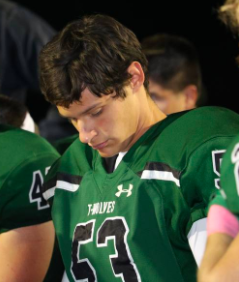 Hang on for a minute...we're trying to find some more stories you might like.
"
Football is a game of inches and inches make the champion."
— Vince Lombardi, Jr.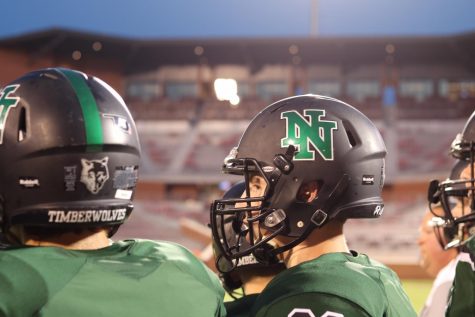 Fall brings football. And the T-Wolves, with one home game remaining, are in the Fall of the 2018 season. With their playoff hopes dashed by PC North last week, the Timberwolves face another traditional powerhouse opponent, hosting Union Friday Night for Senior Night.  PC North put up numbers on the T-Wolves Thursday night.  It was the last time the T-Wolves would see any chance at playoffs in 2018.   So "it's back to the ol' drawing board" for Coach Jones and the much humbled T-Wolf faithful.  Football is a game of inches.  With changes coming in the offseason, it looks like the leadership of the team will be passed down to the next class, or the next one.  In either case, as always with sports, coaches watch their Seniors one last time out the door and the Freshmen come in.  And this Friday night, we say goodbye to those Seniors who have had such an influence on the team this year.
We're looking forward to an off-season interview with Coach Jones once the dust settles.  And, as always, the faithful will gather on a hot summer night in August for the first official practice of the 2019 season.  The prognosticators will make their predictions, but we will know that true change comes from within.  We will realize that sometimes the best lessons are learned through setback and defeat.  And we will be hopeful for the boys as much then as we will be Friday Night at Harve Collins Stadium when Union rolls into town.  And we will be patient as we seemingly inch along.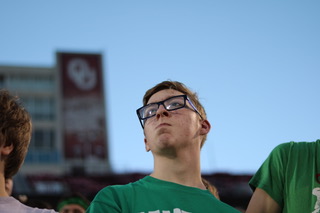 But this is football in the Fall.  So it gets increasingly harder as the season goes on.  And we will be proud to be a part of T-Wolf football and proud to have been a part of the lives of some of those Senior boys.  And we will stay proud of our school and loyal T-Wolves because, as the saying goes, "Tradition Never Graduates".
About the Photographer
Cris Sibley, Managing Editor, Howl
Junior. Three years on the newspaper staff.  Co-Senior Editor of The Howl.  Photography Club Officer.  Outspoken and objective.  Advocate for the student's...