Federal Vaping Ban Creates Loophole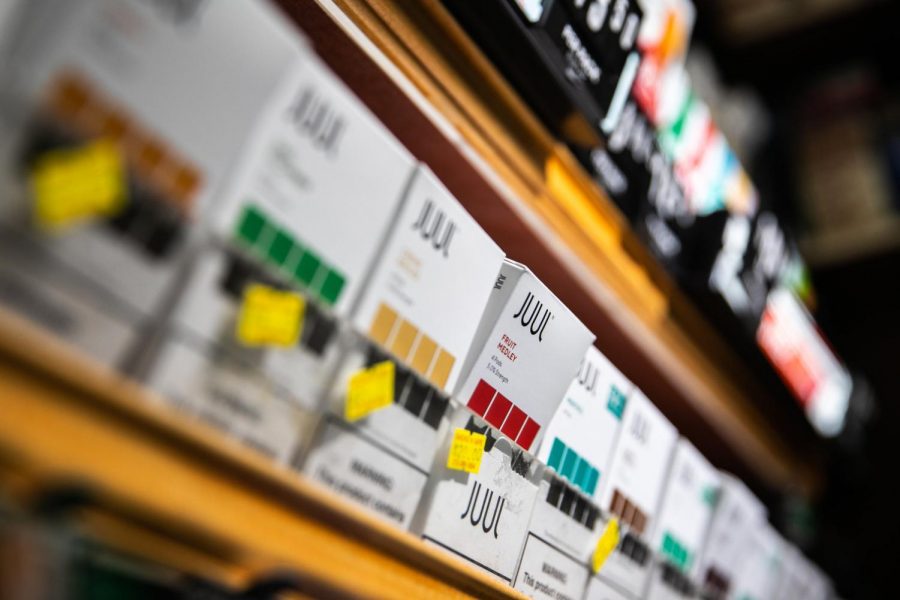 A new federal ban on e-cigarettes creates a loophole among the new law. As we now know, smoking cigarettes among middle and high schoolers has steadily decreased, but vaping has exponentially increased. The restriction of flavored vapes was first introduced on a federal level in September of 2019. This new ban will go into effect Thursday, March 5, 2020. Specifically, this ban will restrict minors (children under the age of 18) from using any flavored e-cigarette product. A flavored e-cigarette includes "kid-friendly" flavors such as watermelon, strawberry, peach, or any other fruity flavor that minors may find appealing. This ban only applies to specific types of devices with a refillable cartridge or pre-filled pod devices. This federal ban is following an Oklahoma senate bill 1423 passed at the beginning of 2020 which restricts the purchase of any tobacco product from 18 to 21 and selling tobacco to anyone under the age of 21. 
Even though this federal ban restricts flavored e-cigarette products, some students around the country are still finding a way to get their nicotine fix. One example is nicotine pouches. Students suck on the pouches to get their nicotine fix. They similar to chewing tobacco and are advertised as being "tobacco-free". Also on the market are disposable vapes. You don't necessarily throw the e-cigarette away but the cartridge that contains the juice. One popular, inexpensive brand that is leading many students on the road to addiction is called Puff Bar. Puff Bar, owned by the company, Cool Clouds contains justs as much nicotine as a pack of cigarettes and more nicotine than a JULL pod (a popular e-cigarette brand).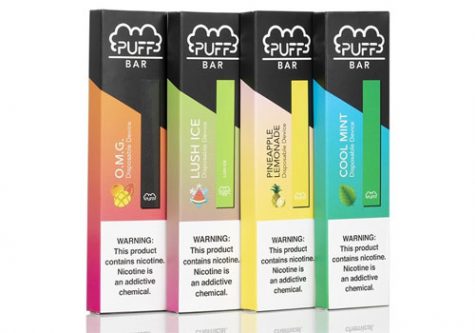 After Thursday, all companies that sell vape products will have to meet a May 12th deadline to apply to the Food and Drug Administration to continue selling their products even those companies that are covered by the ban. Matthew Myers, president of the Campaign for Tobacco-Free Kids says, "The new policy does not solve the problem".
"
"The new policy does not solve the problem". "
— Matthew Myers
Currently, all 50 states have reported EVALI cases (e-cigarette associated lung injury) so far 60 people have died. This and many other factors including minors using e-cigarette products as led to the Reversing the Youth Tobacco Epidemic Act. This bill will work to ban traditional flavored tobacco products, flavored cigars, all in support of reducing youth tobacco use. The House approved the bill, 213-195 and has now moved to the senate. The websites below give further information about the new vaping ban.
https://www.nbcnews.com/health/vaping/federal-flavor-ban-goes-effect-thursday-many-flavored-vape-products-n1130466
https://www.goodmorningamerica.com/wellness/story/loophole-vaping-ban-teens-turning-disposable-cigarettes-69376300
About the Contributor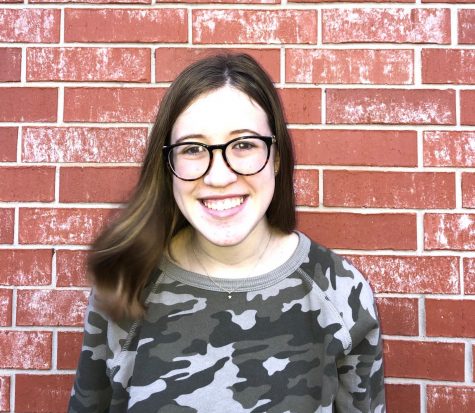 Caroline Carpenter, Editor
Freshman editor for The Howl. This is my first year being in a publication class. I'm the vice president of Norman North's Book Club. I love traveling, baking, and being with friends and family.
After high school, I hope to go to OU to become a nurse.