Feuds Continue at North
SPUD held the inaugural Family Feud event in the north gym on Friday, Jan. 11, during second hour in the group's final attempt to raise money from students.
This was the first year SPUD introduced Family Feud as an event. Similar to other SPUD events, students paid $5 to get in or they had to have the All-Events wristband they purchased earlier in the week. Family Feud was the final event of SPUD week before the philanthropic group gets ready for the closing assembly on Monday, where they will announce the final amount they were able to raise for their six recipients.
The host was junior Jacob Gray, a member of the debate team. The students that attended the event were impressed with Gray, and Freshman Thomas Richardson even compared him to Steve Harvey, the actual host of Family Feud.
"The host was a pretty funny guy," Richardson said. "If I watched an actual episode of Family Feud and he was the host, I wouldn't be disappointed."
Family Feud contestants consisted of various organizations and groups from around the school. Round one consisted of girls basketball and soccer. Girls soccer won on a clean sweep and advanced to round three against the teachers.
The teachers had a chance to win after soccer received three strikes for wrong answers. The teachers narrowed their answer down to beach toys or beach chairs, where they all decided on beach toys. Beach chair was the correct answer, knocking the teachers out and advancing soccer to round five.
Round two consisted of pom and cheer. Pom came out on top of cheer and advanced to round four against the orchestra. Pom won again and went onto round five against girls soccer where pom continued to dominate.
Pom chose Isabelle Pence and Addison Horn to play fast money. The fast money round had ten questions that each girl had to answer, separately, in sixty seconds. Isabelle got 8 out of 10 questions correct, and Addison got 7 of 10.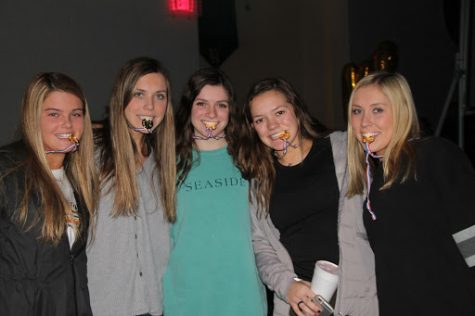 Pom fought their way through all the rounds and were able to win it all by the end of the contest. They were especially happy about this feat as they faced some personal setbacks earlier in the year. Winning the first ever Family Feud made them very happy.
Family Feud was the final event of SPUD week before the group began preparations for the closing assembly on Monday where they will reveal the gift amount they will divide among the six recipients.
Leave a Comment
About the Contributors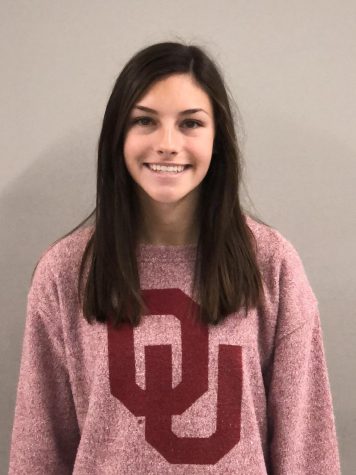 Blaine Bruton, Editor/Admin
I am a junior and this is my third year in a publications class.  This year I am the Business Manager for Northward Bound & The Howl.  I work with Walsworth and the publication's staff securing advertising for our yearbook and our newspaper while advertising those publications to our students.  I enjoy finding and writing about events that make up the news.  In my free time, I enjoy cooking, especially baking.  One of my favorite places to relax is along Broken Bow Lake where my family has a cabin.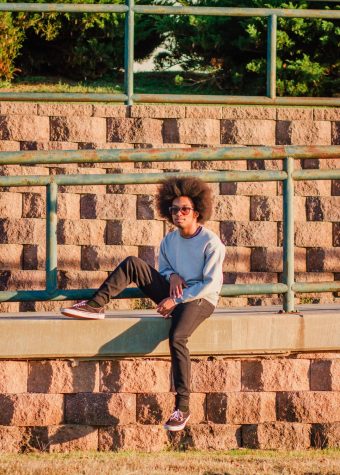 Thomas Richardson, Co-Editor in Chief
Hi, my name is Thomas Richardson, I am currently a Senior at Norman North High School. This is my 4th year working on this newspaper. I currently serve as Co-Editor in Chief.  In my free time, I enjoy playing video games and playing soccer. Besides this working on this wonderful paper, my school involvement includes being Senior Class President and VP of Photography Club.