Players from The Past, Ep. 1: Nick Basquine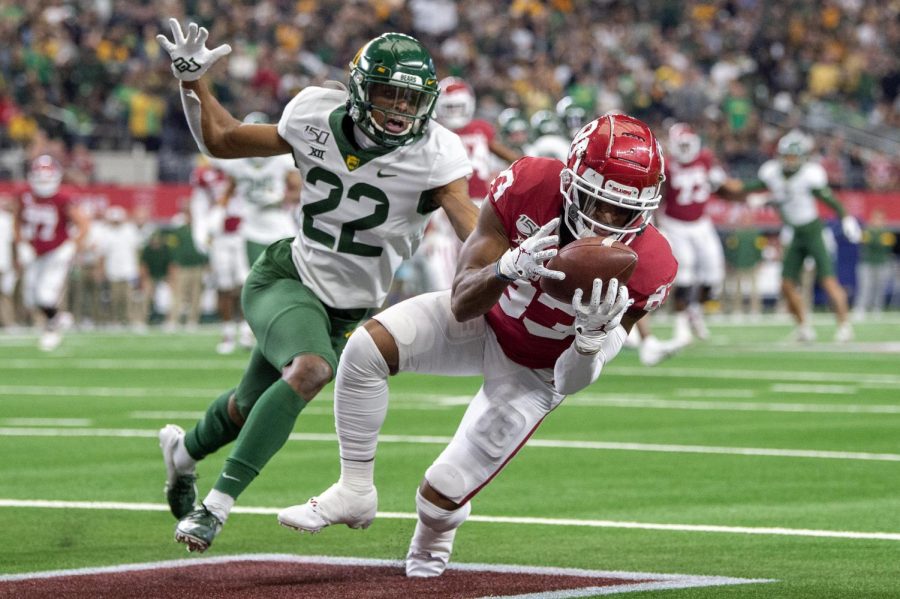 Norman North alum, Nick Basquine, has had a career that is the true example of following your dreams. Coming out of high school, Basquine was one of the top players in the state. After receiving interest from multiple Division I schools, he decided to walk on to the football team at The University of Oklahoma and was a redshirt for the 2014 season. 
After watching from the sidelines, he got his first play in 2016, and only a couple weeks later, he got put on scholarship by Coach Bob Stoops. He recorded 200+ yards receiving that year. In the fall of 2017, Basquine suffered from an Achilles injury, which put him out for the rest of the season. Early into 2018, he had another Achilles injury on the opposite foot, and yet, he did not give up. He returned for the 2018 season and got to play in every game. Then, in 2019, he received a medical redshirt and got to play the season.
As Basquine leaves the football program at OU, he has five Big 12 titles, was a recipient of the Don Key Award, and a member of the Academic All-Big 12 Team for the three seasons he got play time. He combined for a career total of 670+ yards and three touchdowns. 
Although Basquine did not get an invite to the NFL Scouting Combine, he made Pro Day his day to shine. He was one of three Sooners who went undrafted, becoming free agents, hopefully, to get picked up sometime this spring.  
I got the opportunity to talk to Basquine about his time at Norman North and OU:
M: What was your favorite memory while going to/playing for Norman North?
NB: I would say my junior year, we went to the state championship in both football and baseball. It had never been done before and just seeing the students and community grow throughout those playoff runs was really cool. 
M: Who else was recruiting you? When did you know that you wanted to go to OU to play football?
NB: So, my recruiting process was kind of different because I didn't have any major attention before the season then I started to play really well and after a game late into the season, I got my first offer from the University of New Mexico. After the season and as signing day got closer, it started to really pick up and I got offers from schools like Memphis, Washington State, Houston, Fresno State among others. Eventually, OU came in and showed interest and the thought of playing for my dream school the chance to play for national championships I couldn't turn down.
M: What was the most challenging part of your playing process at OU?
NB: I think there are two things I could say as most challenging, of course, the injuries as they set you back in some way. The other would just be the level of competition and standard you have to be at every day in order to play a significant role at OU. The school has so much tradition, every time you step on that field you not only represent your family, current teammates, and coaches but those that come before you and those that will come after you. It's a pressure and privilege.
M: How did it feel for you to be a recipient of the Don Key Award?
NB: It was a really big award because of what he went through during his time playing and how good of a player he was. On top of that, the meaning of the award is to be a great player and a great person so it meant a lot to be looked as such among my peers.
M: What do you plan to do with the degree(s) you got at OU?
NB: I got my Bachelor's in Business Sports Management with a minor in marketing and I got a Master's in Athletic Administration.  So whenever I get done playing I want to be in a position in the front office of a sports team like Director of Operations or General Manager. The other thing I'd like to do is be a sports agent as well.
M: Can you talk a little about your involvement with the Sooners4Haiti Mission of Hope trip and what you did there? How many times have you been?
NB: So, that trip is a week long and I've been 3 times. Each is a special memory as those trips have taught me different things. Essentially during that week you're there, it's about serving the people of Haiti in any way we can. Whether that's transporting bricks to a new structure, painting that structure, hanging out with the kids at their schools, or just fellowship while you're there. It's a great opportunity to learn about yourself and grow as a person and in your faith.
M: Do you have any advice for younger kids that want to be able to play college football?
NB: My best advice is first and foremost, you truly can put your mind to anything you want to do. The only thing is, you have to match your work ethic with your desire of playing for your dream school. It won't be easy, but it will be worth it. The other advice is to not sell yourself short, people will doubt you and obstacles will come your way, but none of it matters if it's truly something you want to do. The only person that matters is you bc it's your dream and nobody else's. So,

"

…put in the work like your dream depends on it, because it does."

— Nick Basquine

. 
About the Contributor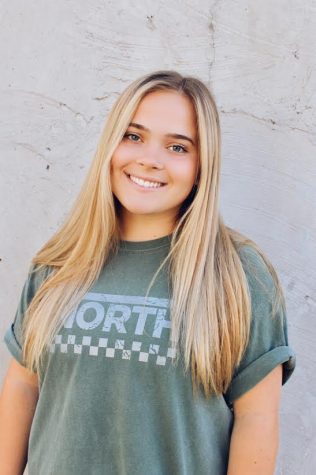 Macie West, Sports Editor
My name is Macie West and I am a junior this year. This is my third year to be a part of Norman North Publications, Northward Bound & The Howl. I am the Editor-In-Chief, as well as the Sports Editor for the newspaper, The Howl. I also serve as the Sports Editor for the yearbook, Northward Bound. I enjoy watching football, basketball, and many other sports. A big hobby of mine is photography.