Meet Mr. Pipkins: An Interview with the New Drama Teacher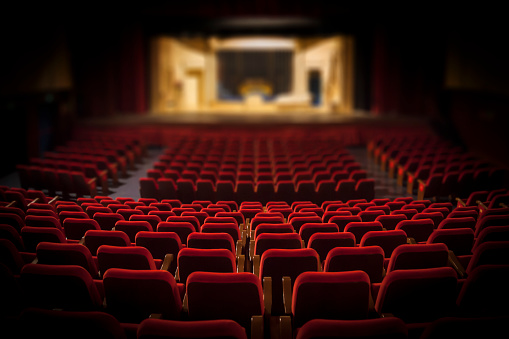 This 22-23 school year, Norman North has been able to welcome our new drama teacher, Mr. Pipkin to the Timberwolves family. I got the opportunity to sit down with him and ask him a few questions about himself and his plans for the future of our school's drama program.
How long have you been teaching?
This will be the start of my ninth year.
How long have you been in drama?
Uh too long. I started in theater when I was 8 years old at a local community theater show. For reference, I am about to be 32 in a month. 
What are some of the Drama classes and programs North offers?
So we have two acting classes that we offer. We have an Intro to Acting Class that is one semester, and an Advanced Acting class that is a year long. We also have a stagecraft class that builds all the sets for our wonderful theater shows, and then we also have a competitive acting program that has won countless awards since the founding of Norman North high school, 25 years ago. It's currently continuing and building upon that huge tradition of success. 
What can we expect for the 22-23 school year for theater?
Buffoonery. We are doing a lot of farce, which in the definition, cites the theatrical performance of buffoonery. This year we have a wonderful musical directed by our choir teacher, Mr. Gonzalez coming up in November, and then next spring we will have a spring play that should be ready to be announced in September. 
What's one word of advice you would give someone new to drama?
Be confident. I know that's hard, and that can be sometimes difficult, but a lot of the best actors, when they started off and they knew nothing about the craft or about what was happening, they were merely just confident in what they were doing, whether they really felt it or not. And, that is ultimately what made their progress and what got them roles and got them jobs in the industry. 
Do you have any hobbies outside of school?
Yes! I am an avid baker. That's real. I bake. I cook! I cook a lot, actually.
What is your goal for the North drama department?
Right now my biggest focus is enjoying, producing, and directing different things. And then of course, when it comes to competing to continue the huge legacy of success that was started by Mr. Jim Ryan. Good dude.
Overall Mr. Pipkins seems like a great new addition to North's Drama Program. Get excited for North's next production, A Gentlemen's Guide To Love And Murder, which will be shown in November.