T-Wolves Leave Hungry after Loss to Union
On Friday, March 5th, The North boys team took on Tulsa Union. The Redskins are ranked number 3 in the state and are a favorite for the state final. The game started slow, but 20 minutes into the first half Ezra Moser scored the first point of the game from a direct kick on the edge of the penalty box. Goalkeeper Carter Higgins made a diving save halfway through the first half and kept a clean sheet for most of the half. To end the first half, the Redskins maintained possession of the ball and eventually scored their first goal. The Redskins entered the second half with the ball and ultimately added two more goals by the end of regulation. Freshman Carson Newmark and junior Nick Dionisio played great defense all night. The boys lost to Union 3-1.
About the Writer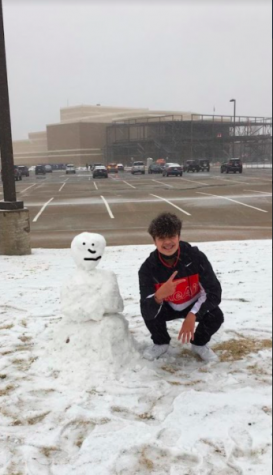 Brandon Johnson, Sports
Hi, my name is Brandon. This my second year being with the publications team at Norman North. I write sports articles and occasionally current school events. My hobbies include writing, drawing, taking pictures, and listening to music.