The Snow Must Go On
A little bit of snow doesn't stop Norman North from having school on Monday, Nov. 12.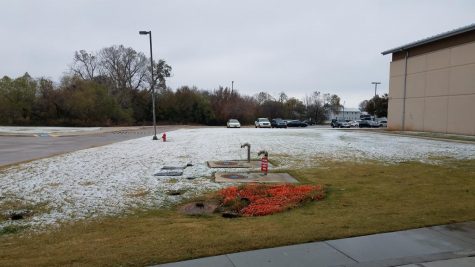 Many students slept in this morning expecting school to be canceled due to snow, although there wasn't a substantial amount that fell late Sunday and into early Monday morning. They were disappointed when the district did not call with the news.
"I honestly slept in this morning because I thought we wouldn't have school today," Will Nickel, a senior at Norman North, said in response to the snow.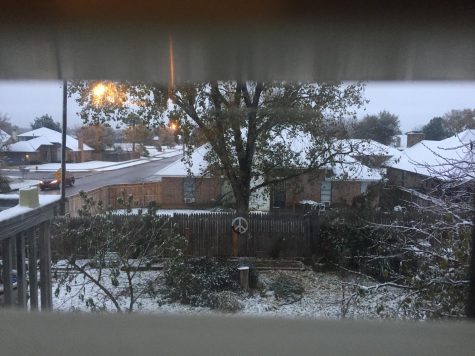 While teachers had more realistic expectations that there would be school, they also would have enjoyed a day to themselves.
"I thought that there probably would be school and I wasn't going to be devastated if school wasn't called off," head debate coach Lori Crawford said. "But it definitely would not have hurt my feelings to have a day to stay at home, out of the cold, out of the wet, and just maybe read a book."
The forecast calls for a low of 21 degrees Fahrenheit tonight, making it very likely that the water caught on the road will freeze, creating a hazardous environment for drivers and thus a called snow day for students.
Leave a Comment