Timberwolves Head North for the Fall

The Norman North Timberwolves won their second game this season in an exciting battle against the Edmond North Huskies at Edmond Friday, Oct. 29.
Following Norman North's senior night last week, it was Edmond North's turn to honor their eldest football players. Edmond North players were seen performing a similar ceremony for their seniors that the Timberwolves did last week. Unfortunately for them, this would be the only happy moment all night.
The Timberwolves came out on offense and flat-out outperformed the Huskies' defense, rushing for several touchdowns and passing for about 100 yards, scoring 41 points at the end of the game. The offensive line was one of the best features for Norman North, allowing for such a dominant rushing game.
While the offense lowered the ambitions of Edmond North's defense, the other side of the ball didn't show the Huskies much favor either, with North's defense allowing only 12 points. The Timberwolves were able to stop Edmond North at the line of scrimmage, creating many three-and-outs for the Timberwolves and shortening the time of Edmond North's offensive drives. All 11 players helped out, with the defensive line getting several sacks in the backfield as well as the secondary stopping the pass.
The Timberwolves were especially excited about this win because not only was this the second to last game of the season, but it was also their second win of this difficult transition season. Next week, they play Southmoore, a team that dons the same record as Norman North but lost to the Mustang Broncos early on, a team that the Timberwolves beat 17-6. However, both teams expect to play harder than usual, with this being the last game of the season for both schools.
About the Photographer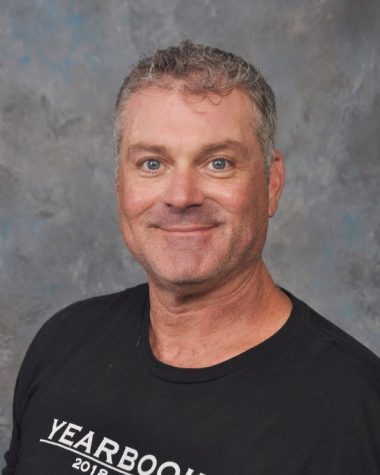 S. Scott Oglesby, Adviser
Mr. Oglesby is in his third year as publications adviser.  He is a long time Norman resident and has two sons who attend Norman schools.  Mr. Oglesby holds a MA in English from OU.  This is his 19th year as a teacher.