Weber By Design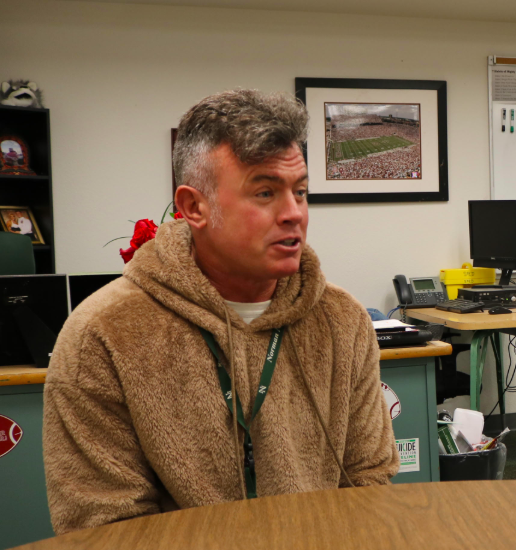 I recently sat down with one of Norman North's veteran teachers and had a conversation about what it was like for him to be in the military and what advice he can give to future military members.
Kayla: Okay, so my first question is, how was your time serving in the military?
Mr. Weber: Oh, I had a great career. I joined right before my senior [year of] high school in the Oklahoma National Guard. My parents were always like, "you shouldn't tell", my father and his brothers are all officers. Before you can tell someone to dig a ditch, You need to know how to dig that ditch yourself. So they made me start out as a private and I was 10 years in the National Guard. I went to ROTC and Officer Candidate School and became a commissioned officer after that, but I had a great 31 years. It seems that I can't believe it's been 31 years. I… yes, I am that old. But it was a wonderful time [and I made] a lot of good friends, and it gives me opportunity now to do something else in life.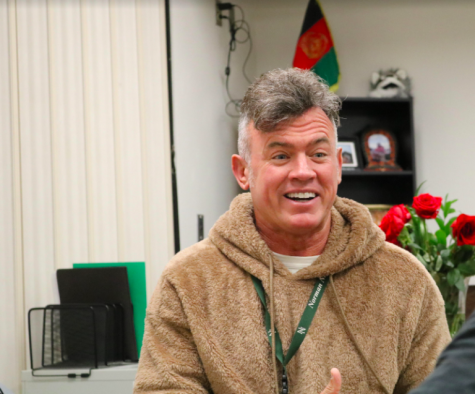 Kayla: And when you first got out of the military, what was your goal?
Mr. Weber: My goal was to last 10 years [in the military]. I knew my next job in life, I wanted to be a teacher. I didn't realize it was going to be a special education teacher. That wasn't in the plans until the last few years. But my goals… I'm one of those lucky people that had goals. I knew what I needed to do to reach those goals. And I was a civilian for about… I guess I was unemployed for about two weeks before I started back to school in Norman North two years ago.
Kayla: Before you got in the military, what were your plans in life?
Mr. Weber: When I was in high school, I planned on going to West Point. But then I went and visited West Point and I didn't realize every degree at West Point was an engineering degree. I set in on some classes. Science, math classes… I'm from Noble, Oklahoma [that has] small classrooms. I'll be honest, and say I was afraid. I was intimidated. And I just thought, the happiest day of my parents' lives would be sending their son off to go to the Service Academy, then all of a sudden come Christmas come back to that announcement. They would probably tell me not to come back. So I didn't want that to happen. So I decided to go to OU and go through the ROTC, be in the National Guard, and to be in the career.
Kayla: When you're in the military, what do you think your biggest goal was that whole entire time that you were there?
Mr. Weber: Goals change, you know… because of what rank you are and what position you're in [during] your military career, your goals have to change. When I was a private and a sergeant, before I became an officer, my whole goal was, "Hey, persevere," you know? Like I said, You've got to learn how to dig that ditch. It's not fun digging that ditch but I knew it would be worth it, and I'd be respected more as an officer. So my whole goal when I was enlisted was to become an officer. Then you get to become second lieutenant. They know nothing… everybody makes fun of second lieutenants. So then I'm a leader now. Then my goal was to be a commander. I wanted to be a captain and, [for that position,] you need to get to know your command. That's what it's all about. Then you want to command; it's great, [and] you never want to give up being a commander. But then, you know, if I'm going to be a bigger, higher ranking commander, I need to take a staff position. and that's when but then was in a staff position that's when I got deployed and went back and they gave me command of an embedded training team in Afghanistan so that was exciting, but your goals change throughout your career, which makes it exciting. Almost everybody says, you know, "never stay in a position more than three years in the military". You get stale. You always meet new challenges.
Kayla: What advice would you give to somebody who is wanting to join the military?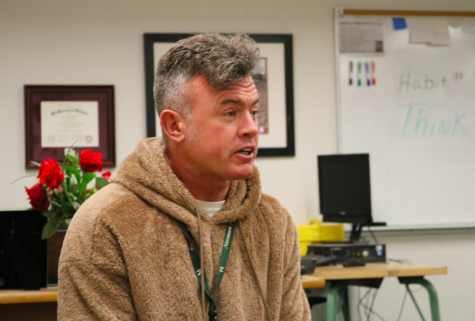 Mr. Weber: One thing is my uncle; he was a three-star General, which I mentioned the other day. One of the things: any school you can ever get, take the opportunity. If it's latrine cleaning specialist school, take that opportunity to get that skill, because you never know what positions are going to be opened [up] down the road. When you're a private that may make you more promotable for some future position. Or also, if you don't stay in the military, all those military schools provide you great opportunities; all the training the military offers is great, but the biggest thing is just always do your best. You know, I knew a gentleman [in the military]. See now, he was my commander when I went to Afghanistan. I overheard him once when we were out in the field. Now some officers are really good. Some officers are average, some officers are outstanding. But he's, you know, it was one that kind of led you to report to him, and he's like, not everybody can be good, but everybody can shine their boots, and that was back from before we had the brown leather boots. But what he meant was always do what you can do, you know; your skill may not be the same skill as somebody else. You may not be able to score 300 on your armory physical fitness test. You may not be an engineer, you may not be from West Point, but everyone can shine their boots or everyone can be at work on time. Everyone can do the little things. So do what you can.
Leave a Comment