After The Snap: A Varsity Football Season Recap
The 22-23 football season was an improvement from last year's season and it definitely seems like Norman North is making a name for itself.
This year, your T-Wolves kicked off the season with a big season opener against Norman High. The game was delayed by several hours due to rain which increased the hype surrounding the clash. Going into the game, the experience of the T-Wolves' defense was questionable, but the boys showed that they knew what it took to walk away with the win. The offense showed its teeth early on with 3 touchdown drives in the first 8 minutes, two of which came from Chapman McKown, and one from a pass thrown by new starting quarterback Kamden Sixkiller to Cason Cabbiness. The boys walked away with a 40-36 victory over the Tigers.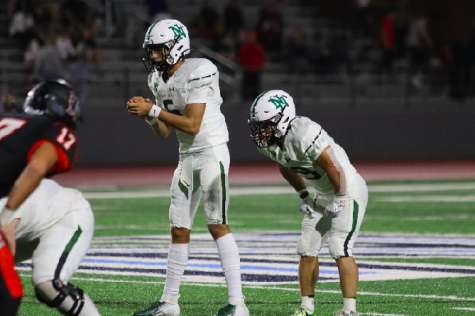 Another big game for North was vs. Jenks.
The team traveled to Tulsa to take on the Jenks Trojans. The boys handed the Trojans a loss on their homecoming night with the help of quarterback Kamden Sixkiller. Sixkiller accounted for 390 yards and 3 touchdowns against the Trojans. Sixkiller's ability to avoid pressure and his run game provided big plays for the T-Wolves and bought him time to make touchdown passes. Cason Cabbiness stood out as a receiver with 9 catches for 190 yards. Jenks played the game without two of their major players Ty Walls, a receiver, and Jaiden Carrol, a runningback due to injury. N0rth also played without OU commit Chapman McKown, but Carson Samson filled in for him with 22 rushes for 70 yards. A standout moment in the game came early in the 4th quarter with the Timberwolves up 24-21. Jenks quarterback Jalyn Stanford had possession of the ball and made a pass under pressure which was intercepted by Owen Eschelman.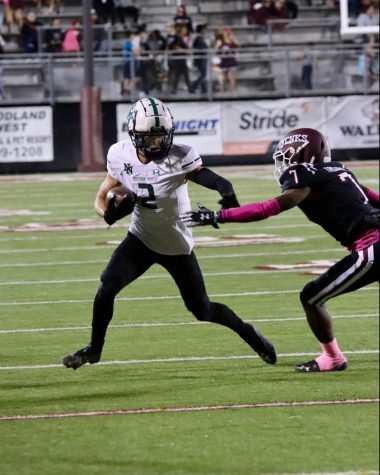 The T-Wolves had a good season, but it wasn't perfect.
The T-Wolves hosted a game against the Yukon Millers at the Harve and seemed ready to take another victory after beating Norman High and Edmond Santa Fe but lost 23-28 after a hard-fought battle.
The T-Wolves also hosted a game against Bixby but couldn't catch up to the Spartan's 63-7 lead.
Even after the losses, the T-Wolves hosted their first playoff game at the Harve against Owasso. The boys started off well with several good runs and good passes from backup quarterback Owen Eshelman. After several successful plays from the Timberwolves, the Rams seemingly struck out of nowhere and racked up a score of 41 points leaving the T-Wolves behind with a score of 34.
The boys' season was a good one and it's only up from here.