School Talent Spotlight: Ethan Whetstone
Around North, there is much hidden talent waiting to be uncovered. Students' skill-sets include musicians and bands, photographers and writers, to painters and sculpters. illustrators and actors. Lately, a very talented photographer by the name of Ethan Whetstone has caught the attention of a few people from The Howl team.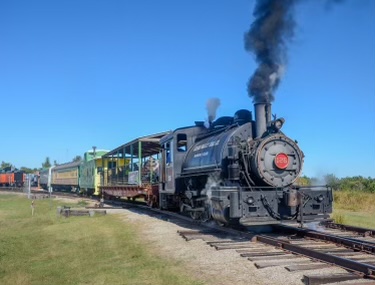 Ethan Whetstone is a sophomore who is an avid photographer of trains. Ethan travels almost every weekend to take pictures of trains and train-related events. We asked Ethan a few questions about his hobby.
Q: When did you start photographing trains?
A: I started watching trains on January 6, 2019, in Texas.
Q: What is your favorite railway?
A: The Santa Fe Railroad and Southern Pacific Railroad.
Q: What is your favorite locomotive?
A: My favorite locomotive is the GE Dash 8 Series.