And Another One Down
On Thursday, August 25, 2022, the volleyball team played the Westmoore Jaguars in the north gym. The girls set the tone early by taking the first set. They went on to sweep the Jaguars off their feet after taking the second set. The Jags didn't make it easy for the girls, stealing the third set away from us. After losing the third set, the girls used it as fuel to take the fourth and final set.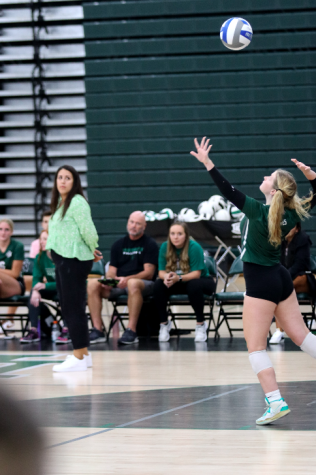 Junior, Sophia Potts said, "The energy was very up and down but we all came together as a team to take this game." Westmoore proved to be an easy opponent for us as the Freshman and the JV teams won their games too. The varsity girls are on a roll this season with some great momentum and are hopeful that they will take home a state championship. Their next game will be next Tuesday, August 30th at Southmoore.