A Wet Win For The T-Wolves
On September 1st, at Harve Collins Stadium, your football boys played the Norman High Tigers in the historic Crosstown Clash. The game has been a tradition in Norman since 1998 when Norman North was created. The game has been played every year, and the rivalry has grown every year since then. This year's Clash was delayed by almost two hours due to a lightning delay. All fans were forced to leave the stands and retreat into the gym. Dedicated fans from both Norman High and North waited out the delay. Eventually, the game started despite the ongoing rainy conditions.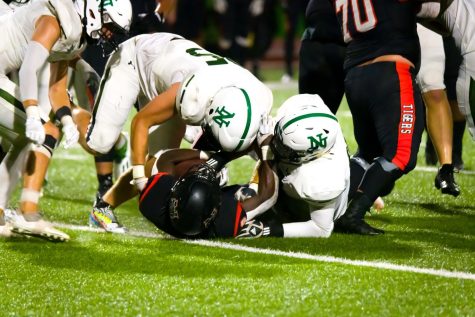 The game started with the T-Wolves on the receiving end of the kickoff. North asserted their dominance early with three consecutive touchdown drives. Senior running back Chapman McKown scored two of those touchdowns on the heels of the offense. The T-Wolves stretched the lead to 20-0 within the first eight minutes. After several possession changes, the Tigers ran for a 17-yard touchdown, and later a string of several touchdowns gave them the lead.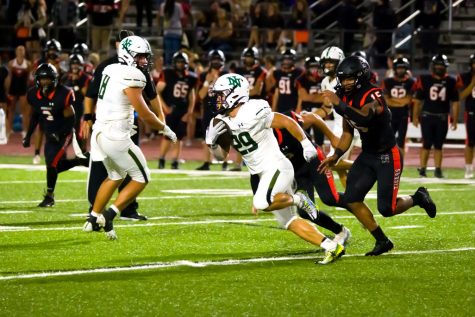 In the second half, the T-Wolves were back on top 40-36. With 2:27 left in the fourth quarter, the Tigers had one more chance to make a game-winning score and secure the victory after a successful drive to the 20-yard line. However, the Tiger quarterback, Tim McClarty, dropped back to pass and was picked off by junior cornerback Camden Pratcher who had two interceptions in the game.
Senior quarterback, Kamden Sixkiller, in his debut, proved worthy to lead the team to victory. He finished the game with five touchdowns.