Players from The Past, Ep 2: Jordan Evans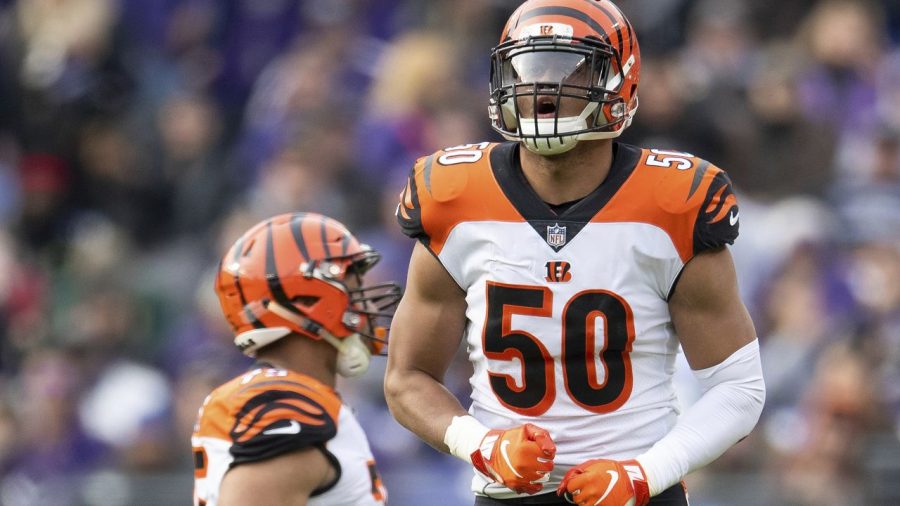 2013 graduate, Jordan Evans, has been able to do it all. In his senior year of high school, he was offered to play football at the University of Oklahoma and committed three days later. Evans played for Coach Stoops all four years and then declared for the NFL Draft. He was selected 193rd overall to the Cincinnati Bengals.
I got the opportunity to talk to Jordan Evans about his football career from his perspective.
M: Tell us about your biggest Highlight from high school football.
J: Definitely all the memories I had with the guys I played with. If I look at individual accomplishments, they're all cool and all, but what made it the most special thing was the fact that I was able to share that with the team. We were able to make it to the state championship, which was the first time and obviously we lost, but just the fact that we were able to do what we did as a team, so those are some of the best things that happened when I was there.
M: Now tell us about your most memorable moment from high school that doesn't have to do with football..
J: It is probably still something centering around sports, like track meets. We were able to make it to State and become the 4×100 State Champions.
M: Describe the difference playing on Owen Field for North versus as a Sooner.  For example, what was it like coming from the locker room, through the tunnel, and onto the field.
J: It was a huge jump. You know, you're playing for Norman North and yeah the stands are packed but then next thing you know, you go to OU and there are thousands of people watching each and every Saturday, it was just a blessing. The very first game, I remember my dad telling me that it is going to be a surreal feeling. When I first looked on the field, and I realized I was going to play in front of thousands of people, it almost was like a time to recognize some accomplishments I had made and the opportunity to do it. I was proud of myself and I was able to navigate through it. 
M: What was your recruitment process like? 
J: My recruitment process was up and down. I remember my sophomore year, some people don't know but I was actually a cornerback, I did not play linebacker. So I was a late bloomer. In my junior season, some schools started to show interest, but it wasn't until senior year that I started getting some offers, but I wasn't a big time recruit. I was like two or three stars and went to camps. When OU offered me, it was a no brainer that I was going to commit and go there, but you know one thing about recruiting though is that you can have 100 offers but only go to one school. I didn't get too caught up in what seemed everybody else was getting, I was just happy I got that one.
M: Was it always a dream to play college football at OU since your dad also played there?
J: No, it was not always my dream school. My dream school was Virginia Tech. I was a huge Mike Vick fan growing up and I wanted to go to Virginia Tech so bad. I used to tell my high school coach almost weekly to send my highlight tapes to Virginia Tech, and finally one day, he told me that they weren't recruiting me. Also, the fact that my dad went to OU is cool and all, but I used to hate when people would say that I was following in my dad's footsteps because I was making my own accomplishments.
M: How confident were you going into the NFL draft? What was it like to finally hear your name called in the 6th round, only the 23rd linebacker overall?
J: That was another surreal moment. I wasn't sure if I was going to get drafted, I was prepared to be an undrafted free-agent. I knew I put some work in and had a good pro day, which did help me out a lot. I was hoping a coach saw me and wanted to take advantage, and luckily the sixth round came, and the Bengals called my name. I ran around the house a couple of times and then later that night, my dad and I went bowling so it was a fun day. I won't forget that day.
M: What was going through your head during your very first NFL game?
J: I had never been to an NFL game that I could remember, so my first NFL game was the game I played in. I was on the field looking around and I was just like, wow I'm really here. Obviously, it is a blessing, and I'm doing something I love to do, but at the same time, it is a job. I have to go out there and not just know its only about fun, but about my performance as a whole.
M: What did you buy when you got your first paycheck from the NFL?
J: My first NFL check was my signing bonus and the first thing I did was pay off my car. The second thing I did was put in investments and save my money. but, my first big spend was some jewelry, which was my Iron Man chain.
M: Do you like living in Cinci?  How often do you go back and forth from Norman to Cinci?
J: Yeah Cincinnati is cool, but it gets too cold, and it's too far from home. During the season, we get a bye week, and I will come home and visit family but luckily during offseason, I am able to come home for a couple of months, and then I go back to Cincinnati to start training. 
M: What do you think the season is going to look like with the first overall draft pick, Joe Burrow?
J: Hopefully our the season will look a lot better than last year. But it is going to be more than you know, Joe, the quarterback to take on a role, but for the rest of us to up our game and play better and hope for a better season. I have 100% confidence that we will, and I am excited about it. 
About the Contributor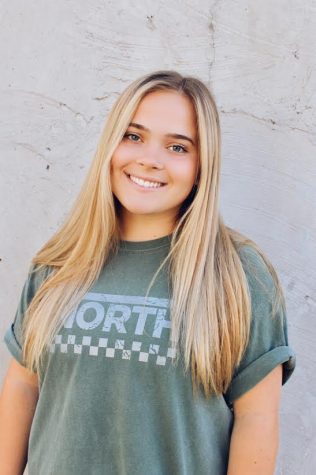 Macie West, Sports Editor
My name is Macie West and I am a junior this year. This is my third year to be a part of Norman North Publications, Northward Bound & The Howl. I am the Editor-In-Chief, as well as the Sports Editor for the newspaper, The Howl. I also serve as the Sports Editor for the yearbook, Northward Bound. I enjoy watching football, basketball, and many other sports. A big hobby of mine is photography.