Debate for State
Speech and Debate is all about hard work. The students of this class go out of their way to improve and be the best at what they can do whether it's competitive acting or just a good debate. These two organizations are lead by Mrs. Crawford and Ms. Russell who have done an incredible job training these students. They truly put care into everything.
"
These kids are amazing!
— Mrs. Russell
Ms. Russell had a considerable amount of students qualify for nationals.  This is what she had to say about the excitement,"These kids are amazing." She said, "I think with how the school year has gone and with how hard everyone can see that everything has been. We went with this, like two districts hopeful. But we didn't have any expectations. We were very lucky that we've been able to complete this whole year because we weren't sure if we would be able to watch the students work, so we had to come up with a completely new way to do what we do. Not only that, but to see them excel at what we do was really cool to see as a coach. I'm lucky to say that I'm always proud of what my students do in and out of debate rounds, but it was really rewarding to watch them get recognized for their skill."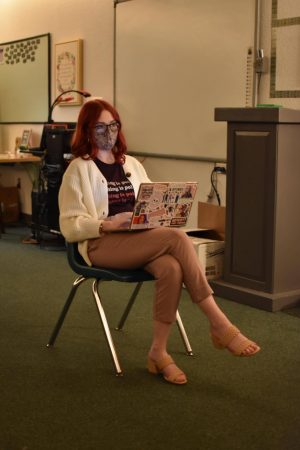 Overall Speech and debate far exceeded even their own expectations. Things like this bring Speech and Debate to the public eye, which is exactly what we want to do, these events are truly something to see and we are looking forward to seeing how they will perform in the future.