Entretien de Madame Martin
Q: Have you ever been nominated for Teacher of the Year before?
A: Yes.
Q: How many times have you been nominated?
A: Probably too many than I want to admit.
Q: How did you celebrate winning Teacher of the Year?
A: We didn't go anywhere, of course, but I had takeout from Ted Escondido.
Q: How long have you been teaching at North?
A: Twenty three years, I think.
Q: What all have you been involved in at North?
A: So I was Junior class sponsor with Donna Queen for many years and so we put together the prom. I've been to more proms than I probably want to admit, as well. I have done National French Honor Society. I've been involved in project 540. I've been the liaison for new teachers. I've done AVID rollout. I've done a lot of those different things.
Q: Have you always wanted to be a French teacher?
A: No, I had plans to go to law school. I was going to work in international law. I graduated from OU with a degree in political science and a degree in French, and kind of didn't know where I was going. I was 20 when I graduated from college, and so I wanted to take some time off before I headed into law school and found a part-time teaching job in the newspaper for a really small school about forty minutes east from here, started that and never quit.
Q: When did you first learn French?
A: Eighth grade at Irving middle school here in Norman.
Q: What do you like most about teaching?
A: I would say just seeing like kids and interacting with them and watching how they grow, and mature, and do things to kind of save the world and find who they are. That's what I really enjoy.
About the Writer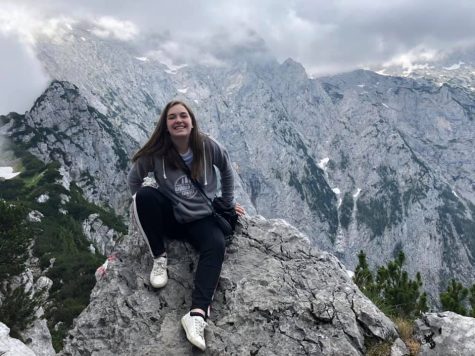 Breann Grensky, Photographer
Breann Grensky is a sophomore at Norman North and enjoys reading and painting. After high school, she hopes to go to college for photography. Breann is involved in Yearbook, Newspaper, Colorguard, and Band.