Millers Get Served
On Tuesday, August 24th, the Junior Varsity volleyball team took on the Yukon Millers at home.
The girls dominated early, winning their first set 25-17. They continued to show skill and strength in the second set and secured the win the win over the Millers, 25-12.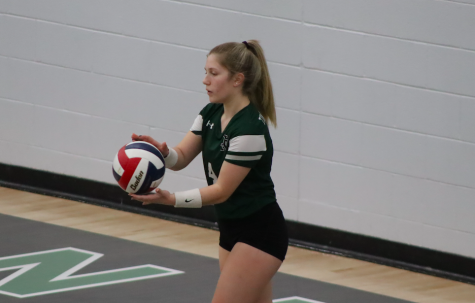 When asked about the team's performance, Sophomore, Sophia Potts, Defensive Specialist or DS/libero, said,
"Although it was a slow-paced game with little competition, we still managed to pull through and play as a team for the win"
"It looks like it's going to be a good season," when asked about expectations of the season, junior setter, Ytzel Garcia said, "[as] long as our team is determined and motivated to win, because we have a great set of players,"
The Timberwolves will face off against the WestMoore Jaguars this Thursday at WestMoore.