Regional Champs
On Friday, February 26th, North hosted the 6A Boys East Regional Tournament. The boys won the district to gain the home-field advantage. They met the Stillwater Pioneers in the first round. The game began with a shaky start; both teams going goal for goal. By the end of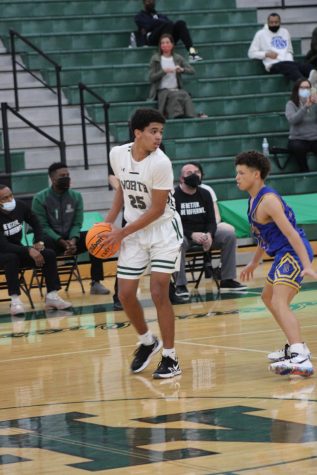 the 1st half, the Timberwolves were pulling ahead 33-8. The Pioneers continued to put up a hard fight, but it could not lead them to victory. The Timberwolves ultimately took the win 61-40.
On Saturday, they saw the Midwest City Bombers. The boys were down in the first half and it was starting to look bad for them. They went on a second half run for 17-points and the lead. Player Jaylon White contributed 14 points to the final 51-34 score.
The boys are one win away from a big title. They are looking for that win this weekend over the Owasso Rams. The Area Tournament will be in Owasso, so it will be a home game for them.  If you can make the drive, go and show your support.