Safe Start For Schools
On Tuesday, September 22nd, Norman Public Schools released a reopening plan to get kids back to school.  After two weeks of in-person (alternate/group-schedule) school and two weeks of remote learning, NPS has made the decision to phase students back for full-time, traditional learning.
This week (September 28th through October 2nd) high school students will continue to work from home on the current remote learning schedule.
For the week of October 5th through 7th, students will be on an alternate learning schedule with in school attendance based on groups. With students and teachers off  October 8th and 9th for fall break, group one students will attend school Monday, October 5th. Group two students will attend school Tuesday, October 6th.
Wednesday, October 7th, is an all-virtual day for office hours.
Beginning the week of October 12th, students enrolled in traditional/blended learning will attend school full-time, 5 days a week.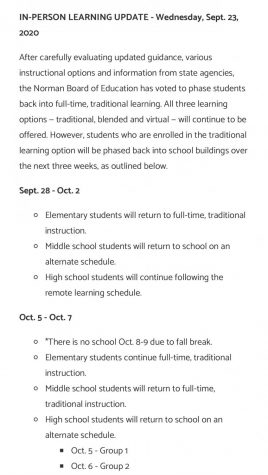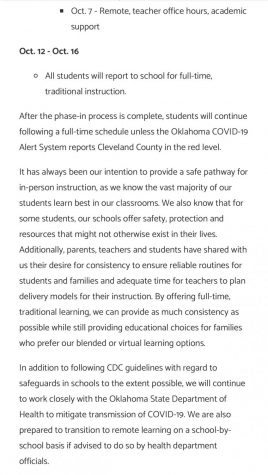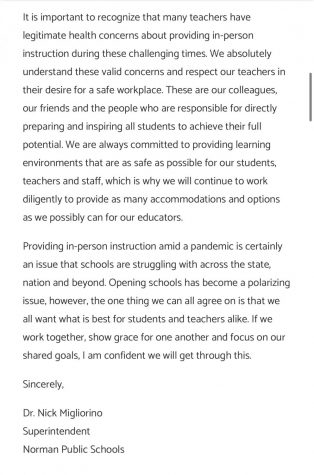 About the Contributor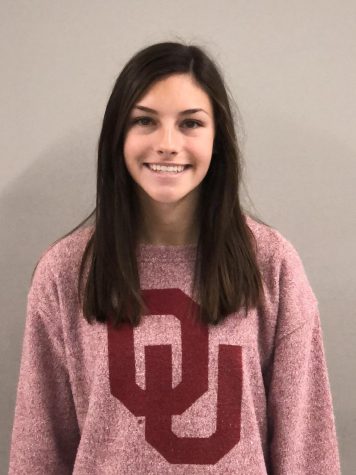 Blaine Bruton, Editor/Admin
I am a junior and this is my third year in a publications class.  This year I am the Business Manager for Northward Bound & The Howl.  I work with Walsworth and the publication's staff securing advertising for our yearbook and our newspaper while advertising those publications to our students.  I enjoy finding and writing about events that make up the news.  In my free time, I enjoy cooking, especially baking.  One of my favorite places to relax is along Broken Bow Lake where my family has a cabin.