Rams Herd Home with a Loss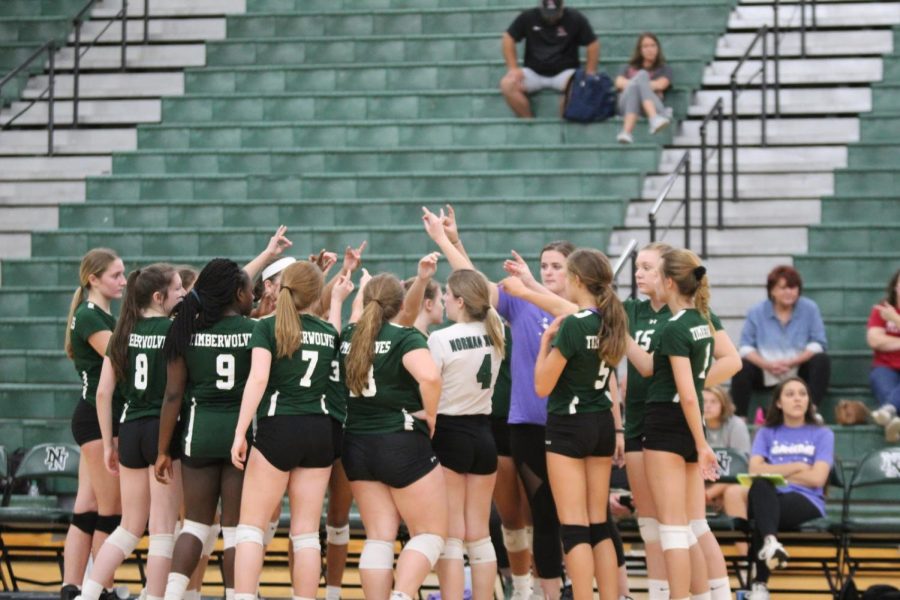 - Kendra Hudgins
September 26, 2019
On September 3rd, in the North Gym, the junior-varsity Timberwolf volleyball team competed against the Owasso Rams. 
The first set began with the timberwolves down 14-10. The momentum soon shifted after Abby Gray and Kassidy Dominic quickly blocked Owasso's attempt to score on the North. While the timberwolves were hustling to stay on top during the first set, Teja Johnson had a fierce block and struck at Owasso, making it hopelessly hard for the rams to recover.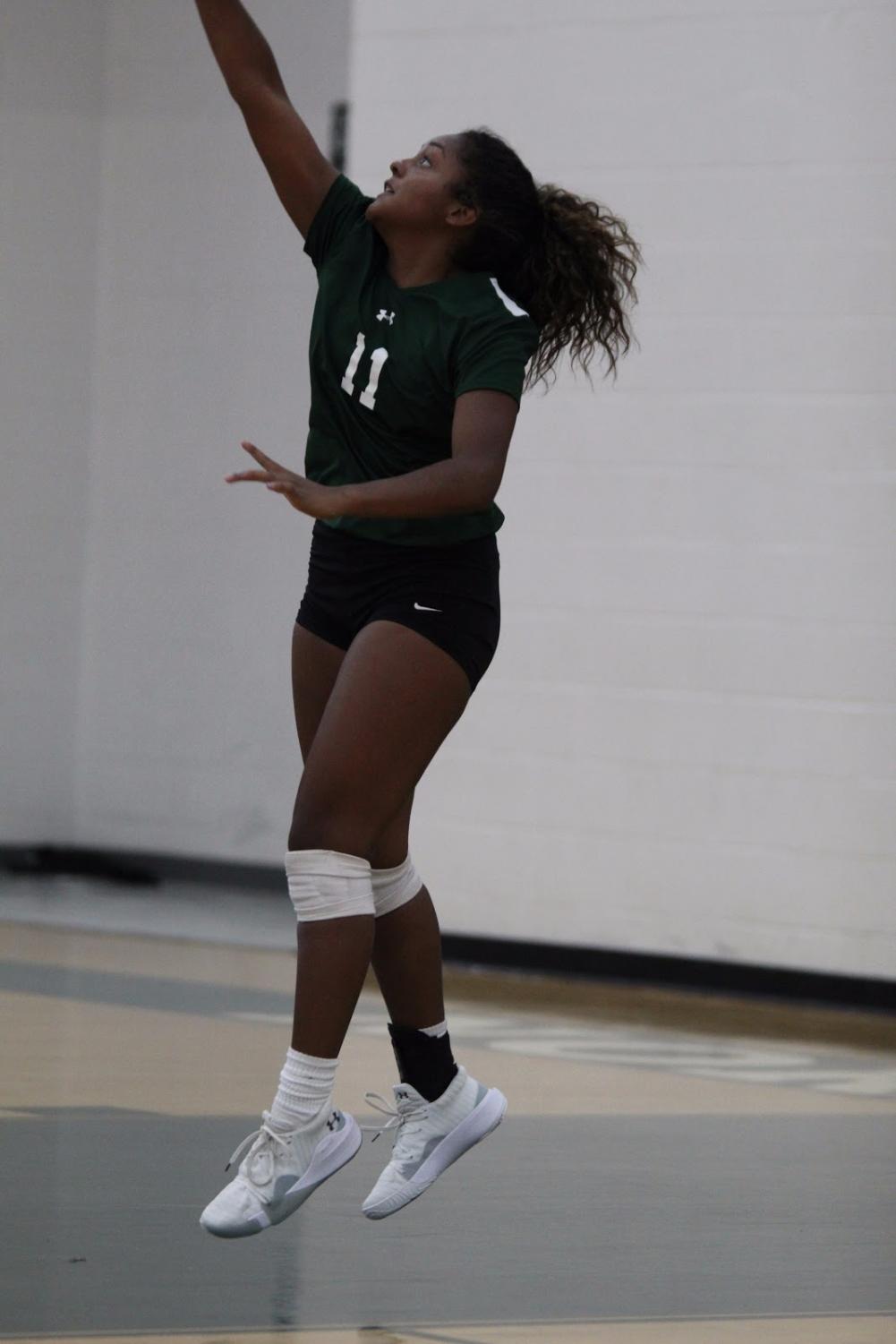 While North was coming out of a winning set, they got down quickly in the second set by falling short on defense. This put them behind by four points. 
North soon recovered as they quickly became determined to not lose this match. Kassidy Dominic and Abby Gray made two blocks as North is down 23-24.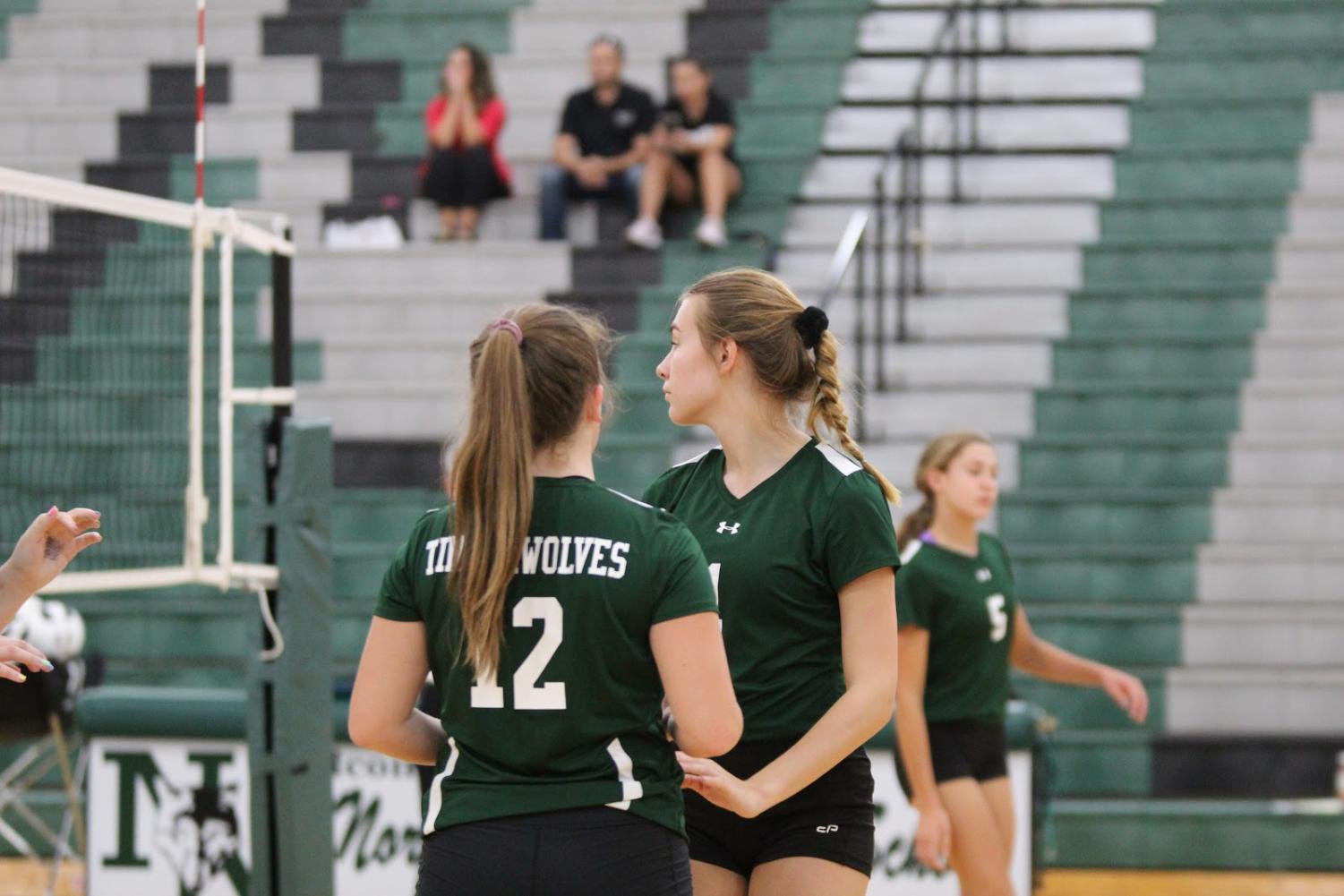 While the game was coming to a close, the crowd was silent as they anticipated the outcome of the match. Owasso went up with a serve and North got a point out of it. The next point would determine the outcome of the game. The timberwolves spiked the ball and got a point making the final score 25-24, giving North the win against the Rams.