T-Wolves Hungry After Loss To Tigers
On Monday, September 6th, the JV Timberwolves took on the Norman Tigers at Harve Collins Stadium. The game started off shaky with several successful drives from the Tigers.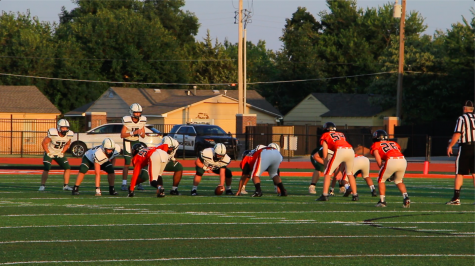 Quarterback Kam Sixkiller connected on many pass attempts, and threw several incomplete passes. The T-Wolves didn't put any points on the board but forced many turnovers and many defensive stops. The final score of the game was 0-18. The T-Wolves JV team will take on Edmond Memorial next week on Monday.