T-Wolves Maul The Trojans
On Friday, at Allan Trimble Stadium, the football team traveled to Tulsa to take on the Jenks Trojans. The boys handed the Trojans a loss on their homecoming night with the help of quarterback Kamden Sixkiller. Sixkiller accounted for 390 yards and 3 touchdowns against the Trojans. Sixkiller's ability to avoid pressure and his run game provided big plays for the T-Wolves and bought him time to make touchdown passes. Cason Cabbiness stood out as a receiver with 9 catches for 190 yards.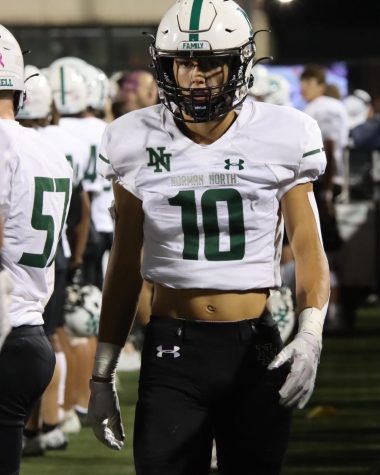 Jenks played the game without two of their major players Ty Walls, a receiver, and Jaiden Carrol, a runningback due to injury. N0rth also played without OU commit Chapman McKown, but Carson Samson filled in for him with 22 rushes for 70 yards. A standout moment in the game came early in the 4th quarter with the Timberwolves up 24-21. Jenks quarterback Jalyn Stanford had possession of the ball and made a pass under pressure which was intercepted by Owen Eschelman.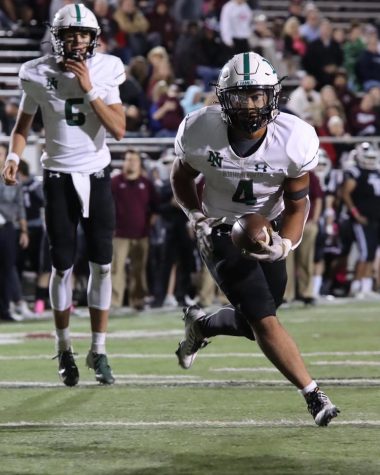 The T-Wolves knocked 6 minutes off the clock as they drove 88 yards down the field. Carson Samson made a 2-yard touchdown run and gave the T-Wolves a well-deserved win. The final score of the game was 31-21 making the win one of the 2 wins against Jenks on their home field since 2019.