T-Wolves One Step Closer To Playoffs
On Friday, October 29th, the T-Wolves played the Edmond North Huskies at the Edmond North High School Stadium. North came out with a strong defense and a formidable offense.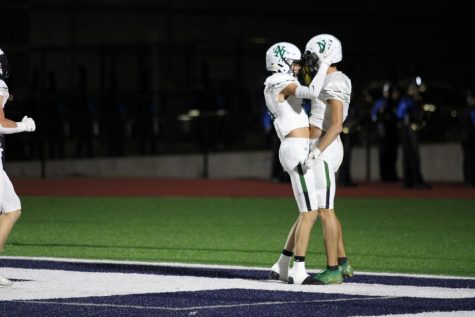 The boys snagged another win by being bold on fourth downs. In the first half, Quarterback, Gavin Frakes threw the ball to the same receiver, Cason Cabbiness for a touchdown.
Edmond's offense struggled to gain yards against the Timberwolves' defense but gained yards off of our penalties. North had 13 penalties totaling 106 yards. The T-Wolves defense held Edmond's offense to a total of 236 yards; our offense had a total of 350 yards. The final score of the game was 35-24. The boys will take on Southmoore this Thursday, at Southmoore, at MPS Stadium; if they win they will be competing in the playoffs.