Can't Rain on Our Parade
The Homecoming drive-through parade will occur Thursday, October 15, in the Norman North Parking Lot from 6 to 7 P.M.  "Holidays" was selected by DEN as the theme.
Clubs and sports are participating and decorating with different holiday imagery. Students, fans, and parents will drive through a stationary parade.  This is a first in the North. school spirit. Parade participants will look different this year too as school clubs will be stationary while the spectators comprise the movement.  should stay in their vehicles and not stop.active participants vs passive participants
The parade format will look very different than what has happened in the past.  Normally in a parade, the displays move through the spectators.  For this parade, a backwards or COVID parade, the spectators will drive around stationary displays; it will be a drive-thru parade.
The band will begin the parade at 6:00 and will march through the loop with cheer and pom following behind.
Here is what you need to know about the drive-thru parade:
Participants:
NO CANDY is to be thrown
All participants must wear a mask and remain socially distant
All participants must be in place by 5:45
All participants are to park in the athletic lot and walk to their designated spots
Stay clear of traffic once in your spots
Spectators:
Traffic should continue moving, please do NOT stop
The band will begin the parade at 6:00 pm and will go through the loop with cheer and pom following behind.
There will be prizes for the group that is most spirited, the most spirited vehicle, and a digital art competition.
About the Writers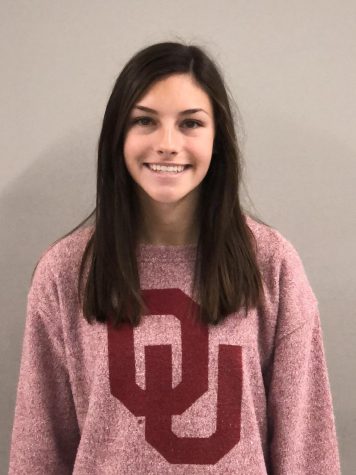 Blaine Bruton, Editor/Admin
I am a junior and this is my third year in a publications class.  This year I am the Business Manager for Northward Bound & The Howl.  I work with Walsworth and the publication's staff securing advertising for our yearbook and our newspaper while advertising those publications to our students.  I enjoy finding and writing about events that make up the news.  In my free time, I enjoy cooking, especially baking.  One of my favorite places to relax is along Broken Bow Lake where my family has a cabin.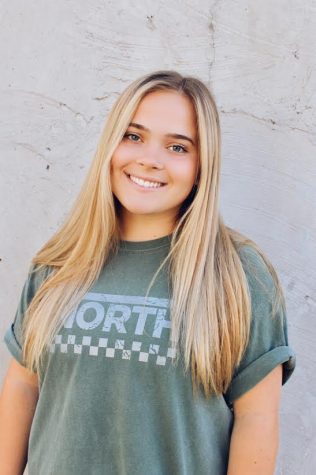 Macie West, Sports Editor
My name is Macie West and I am a senior this year. This is my fourth year to be a part of Norman North Publications, Northward Bound & The Howl. I was previously the Editor-In-Chief during the 2020-2021 school year, and am currently the Sports Editor for the newspaper, The Howl. I am dedicated to covering all the athletic events here at North. I also serve as the Sports Editor for the yearbook, Northward Bound. I enjoy watching football, basketball, and many other sports. A big hobby of mine is photography.