Dunkin' for Donations
.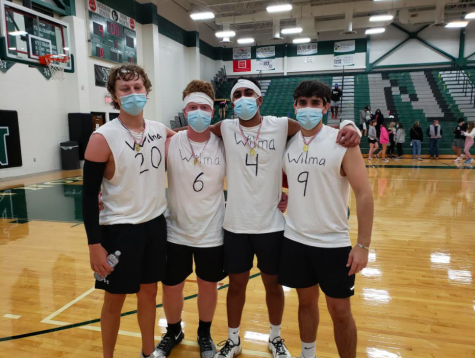 On Wednesday, January 6th, the SPUD Committee hosted the 3v3 basketball tournament in the North Gym to raise their donation total. This is SPUD's 21st year raising funds for those in need. The court was split and games ran concurrently on each side. Each team had 6 minutes to play and the winners would then move along the bracket until the final two teams faced off against each other. The finalists were "Wilma" vs "Gimme Shelter". The players that made up team members of Wilma included Wilma were Hunter Jones, Ethan Dulin, Max Cullisonn, and Ibi Ahmed. The final score was 11-3, Wilma.
"I'm all gas, no brakes." said Hunter Jones after his win.