Gavin Frakes Leaves Early
Senior Gavin Frakes announced his early graduation in December. Consequently, he will no longer be allowed to play for the basketball team anymore, nor be enrolled at Norman North at all, leaving the senior presence vacant. Frakes not only played basketball, but was also a very talented quarterback for this fall.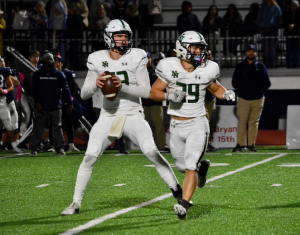 Frakes decided to graduate high school early in order to pursue his collegiate career at the University of New Mexico State under head coach Jerry Krill and assistant head coach/offensive coordinator Tim Beck. Frakes plans to enroll in college early, most likely during the month of January, and to begin practicing and preparing for the upcoming season this next fall.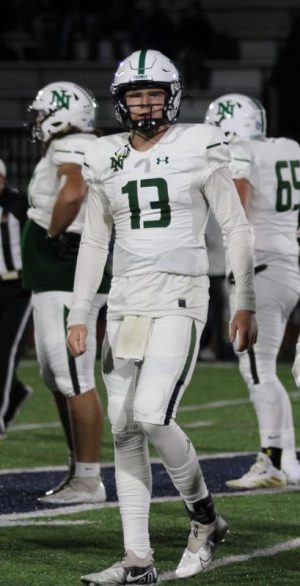 Frakes was a strong, rotational player and senior leader, having been with the team for a few years. As he moves on to college, the team must adapt and find new ways to replace the vacancy they are now left with. Frakes's absence will open a spot for other players to fill, which will determine the team's success going forward. In their first game after the loss of Frakes, and of the new year, the Timberwolves beat Yukon 70-63, with help from a strong 20 point performance from senior KO. The Timberwolf basketball team had a strong 6-3 record pre-Frakes departure, and a 3-1 league record, and are now 8-4, going 2-1 in the first 3 games in his absence. Despite the sizable loss the Timberwolves took, it seems the team will move forward confidently and continue the season strong.