The Shot Corona Took on Golf Season
A few weeks ago, high school sports got the news that their seasons were over. This meant each sport did not get the chance to play in state tournaments to bring back a trophy for our school. For golf, this meant no spring tournaments.
"The ending to our 2019-20 golf season was completely devastating.," Josh Gorzney, boys golf coach, stated," We put in a lot of hard work since last summer and we wanted to see it pay off. They're State Champions in my eyes the way they conducted themselves, worked hard to accomplish their goals, and the dedication and commitment to their craft. A special thanks to our Seniors as they venture off into college or the real world. We will honor them next year by finishing strong and bringing a State Title back to Norman in 2021!"
Both teams have practiced all year long for spring tournaments. The sudden ending of the season brings many emotions for the seniors; Connor Hanson, Charles Jackson, Davis Mears, Carson Speer, Chase Hutchinson, and Catherine Sullivan on the girl's team.
"Practicing all year for golf definitely had its ups and downs.," Ayla Fetters, Sophomore, stated, "Our team got a lot of good bonding moments and our skills improved a lot for tournament season. It was disappointing to hear that our season was cut very short.
"
It felt like all of our hard work was for nothing"
— Ayla Fetters, Sophomore
It felt like all of our hard work was for nothing but at least we got to work together as a team and learn many challenges. I felt especially bad for our senior because it was her last year and she was really looking forward to it. One of the most disappointing things was not being able to get to state this year."
The girl's JV team got to play in two tournaments while the varsity only got to play in one. The girl's golf team was lucky that they got to participate in the least one tournament.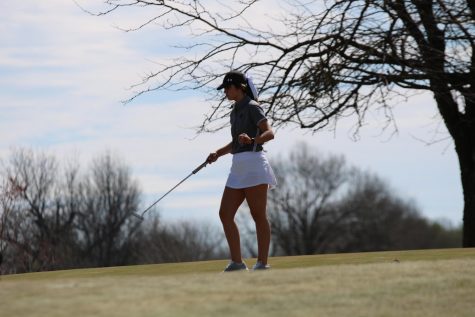 Hopefully, the coronavirus will be over soon and the sports season will not be ruined next year.