Playoffs Spirit Week
North-High spirit week was last week celebrating the 1st round of playoffs for football, where we played our city rivals, Norman High.
The Spirit days were Monday, Jersey Day; Tuesday, Hawaii Day; Wednesday, Cowboy Day; Thursday, Throwback Thursday (vintage/decades); and Friday, Black Out.
Each day students could post a picture of themselves dressed up for the spirit day on an Instagram story and tag the DEN Instagram account (@normannorth_den). From there DEN chose a winner (except Friday). One winner was selected each day, and they got a Sonic drink and were entered to win two tickets to the historic, playoff version of the Crosstown Clash. Jersey Day was won by junior, Jayleigh Work; Hawaii Day was won by junior, Cory Hauser; Cowboy Day was won by senior, Chloe Luczycki; Throwback Thursday was won by junior, Thomas Richardson. On Friday students voted for Thomas Richardson as their favorite participant who won the two tickets to the game.
About the Writer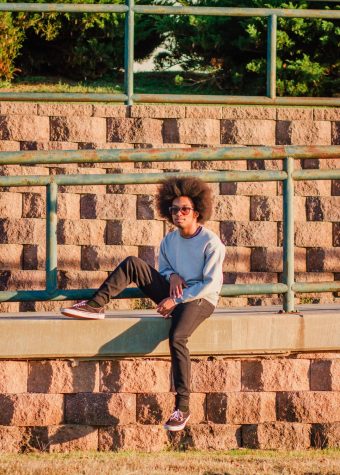 Thomas Richardson, Editor in Chief
Hello Reader, My name is Thomas Richardson, I am currently a Senior at Norman North High School. This is my 4th year working on this newspaper. Besides writing, I sometimes photograph events and games. In my free time, I enjoy playing video games, watching or making youtube videos, and playing soccer. Besides this wonderful paper, my school involvement includes being the Senior Class President, and being "that kid with the afro" or "the camera guy".