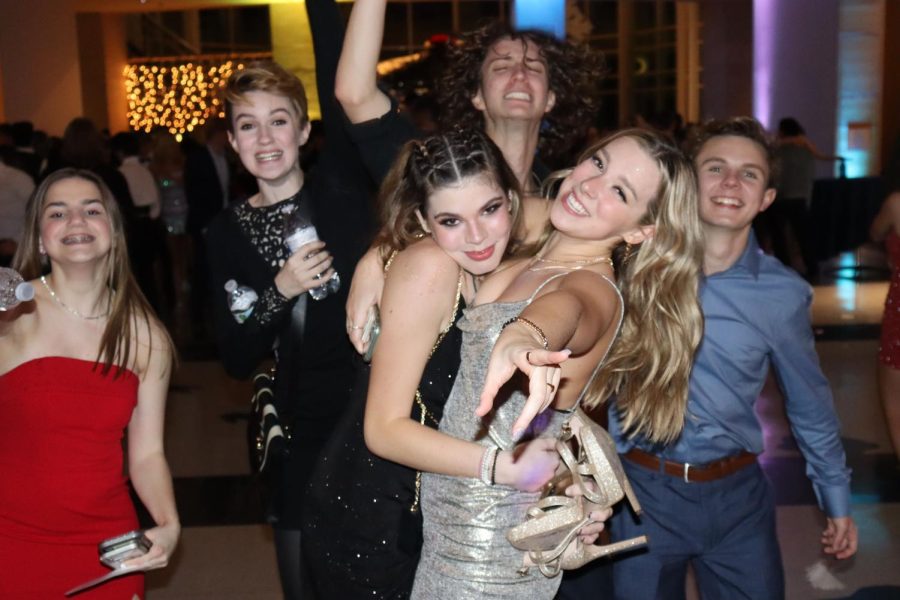 This Year's Semi will be held on December 3, a Saturday. The theme is "SemiSaurus", and the dress code is semi-formal. Tickets can be bought in the commons during both lunches. Tomorrow is the last day to purchase tickets....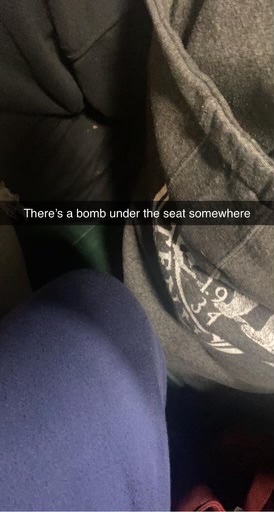 On Friday, October 21st, in the North Gym, DEN hosted a special assembly to honor the 25th anniversary of Norman North and to celebrate homecoming. The assembly began with...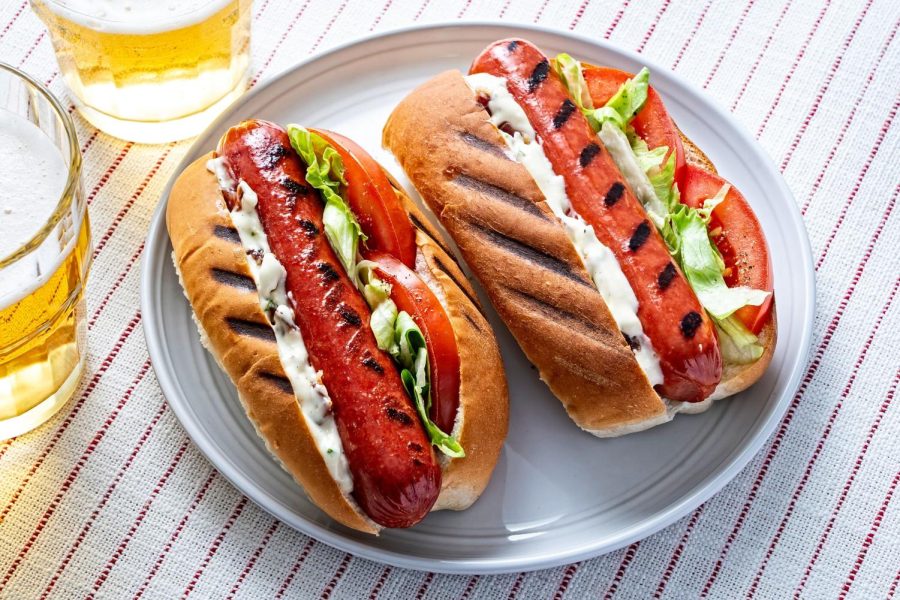 Are hot dogs sandwiches? Today we find out in a heated debate. We dive deep into the National Hot Dog and Sausage Council to find the truth in this controversial matter. This question has been plaguing...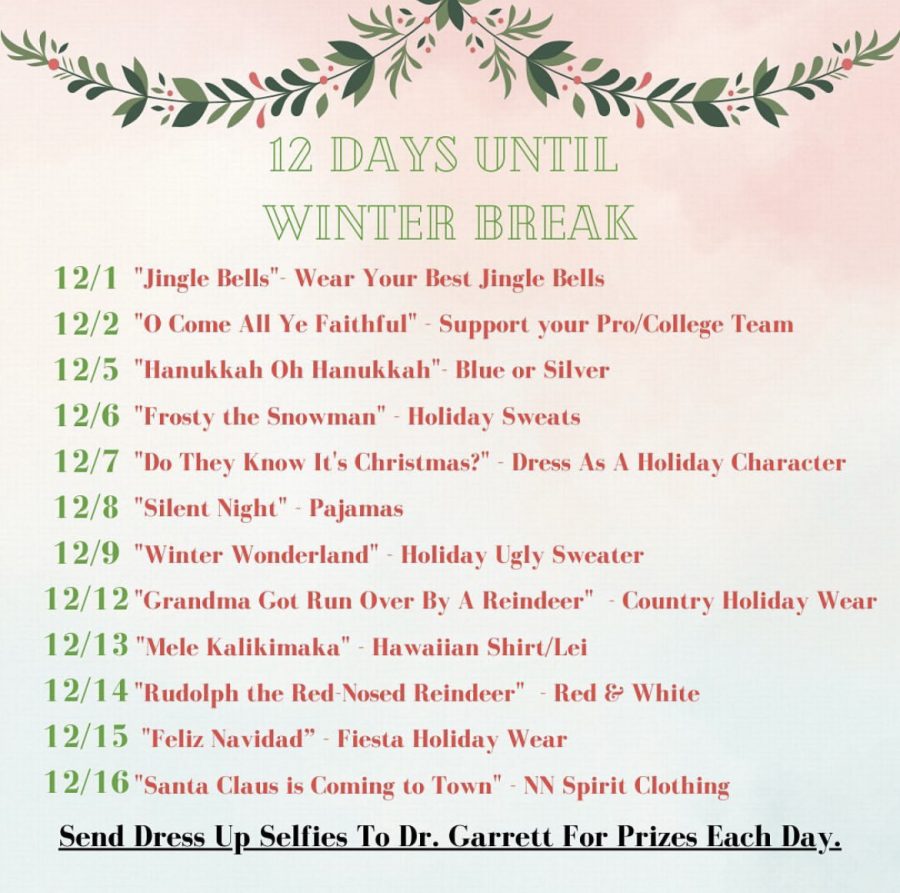 Christmas is on its way and to help spread the Christmas spirit around the school Norman North is providing dress up days for the student body! As winter break approaches rapidly we only have 12 days left until then. For...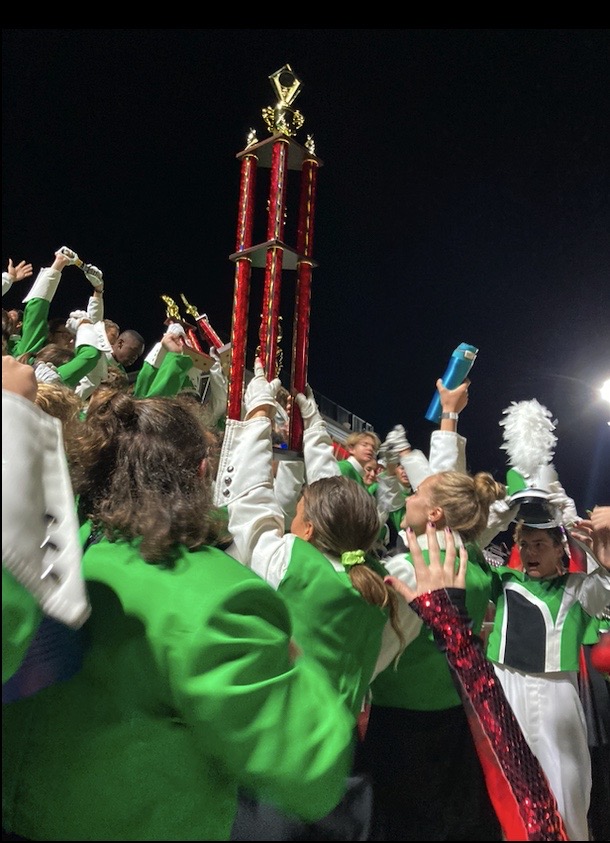 The Norman North marching band won first place at the Elgin Owls Southwest Showdown Third Annual contest on October 1st. This broke many records...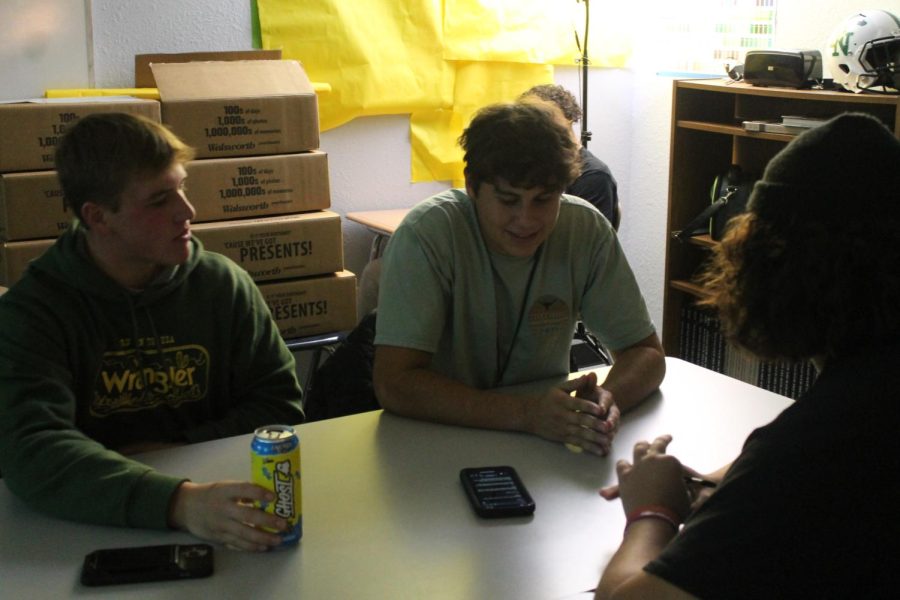 Today, I got the opportunity to sit down and chat with two of your Timberwolves' football players, Caleb Redmond and Ryley Granados. They looked forward to giving you some...

Loading ...