In Club Fair 2023, Norman North saw a lot of new clubs and engaged in heavy preparation to raise involvement. 
Club Fair is an event held early in the year for clubs to make themselves known and for students to discover their interests.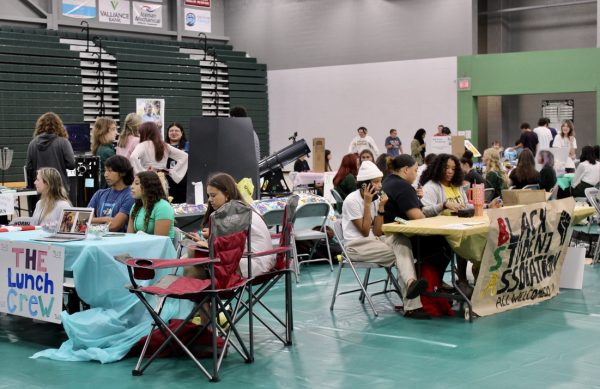 After the Covid-19 pandemic, Den attempted to recover from the setback by making this year's Club Fair better for students and club presidents. DEN's vice president, Lillie Geist, is in charge of the Club Fair this year. 
"I remember my freshman year, we didn't have a Club Fair because of Covid, and so I think we were just giving them videos from several clubs, but even then they didn't even do it." said Geist, "Over the years it's gotten better, but I want to make this one the best one, so that clubs could finally have the opportunity to share what they're passionate about."
Story continues below advertisement
Club Fair began in the fall of 1997; the first year at Norman North. They needed a way to encourage students to participate in clubs with it being a new school. It was held in the South Gym and they only had around 10-12 groups that participated. 
Since then it has only grown into the event it is now.
Geist said making the Club Fair happen requires "a lot of communication and trying to get clubs involved". With many emails to club presidents and scheduled meetings for presidents, the results this year show many students and presidents participating this year.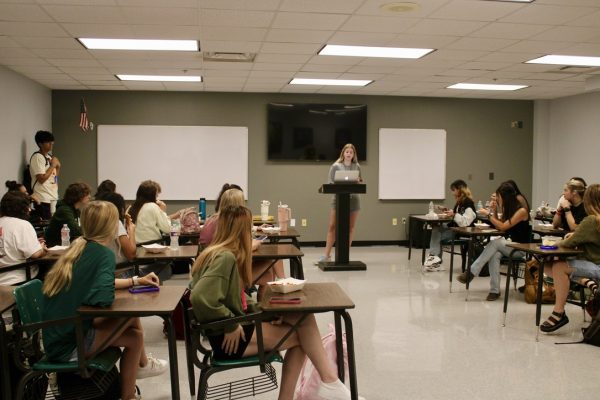 New clubs like Pickleball Club set up interactive elements to their tables to promote themselves. Pickleball Club added a pickleball court and many students were seen playing pickleball in the midst of Club Fair.
Pickleball Club co-president and co-founder, Sierra Hill, said, ""I think it's going great. We've gotten a lot of people. We've gotten like 30 people, and everyone has been on the court playing and just having fun."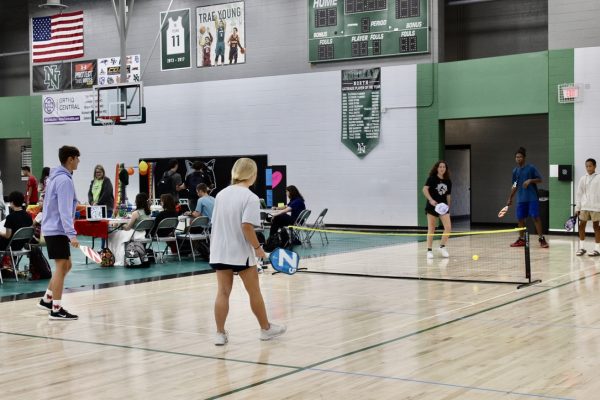 Hill explains that she decided to start Pickleball Club because, "we were playing pickleball over the summer and it was a lot of fun and we saw that a lot of people were doing it and when we started, we got addicted to it, so we wanted to start a club here since this is not a sport (team at Norman North)."
On the contrary Christians on Campus Club has been around since almost the start of the school. 
President of Christians on Campus, Kennedy Carlson, said the club is "a safe space in a community for Christians to just practice their faith at school just since religion isn't very much talked about at school. So this is just kind of a safe space for people to do that, but also to learn more because some people don't get the opportunity to learn more outside of school."
She explains that she was asked to be president, but ultimately made the decision to accept the position "to be involved just for my own faith, but also I want to set a good example and cause I think a lot of Christians now get a lot of bad rap, because there are a few people that are very hateful and I want to show people that that's not how we're supposed to be, that's not what we're about."
Overall, both students and presidents of clubs agree that this year's Club Fair was a success.